Agricultural accessories specialist Kramp has announced a new smartphone application, which the company says will end the 'selection frustration' of choosing the correct spare parts or replacement components.
Users can take a photo of the item in question and use the tool to identify the part and its catalogue number. It's then possible to order the part directly, 24/7, and have it delivered to the dealer.
"Picture the scene: a crucial component's failed, fieldwork's come to a halt, and you're trying to identify the correct replacement from six possibilities, while the deadline for next-day delivery draws closer by the minute," said Gene Orchard, Kramp product specialist.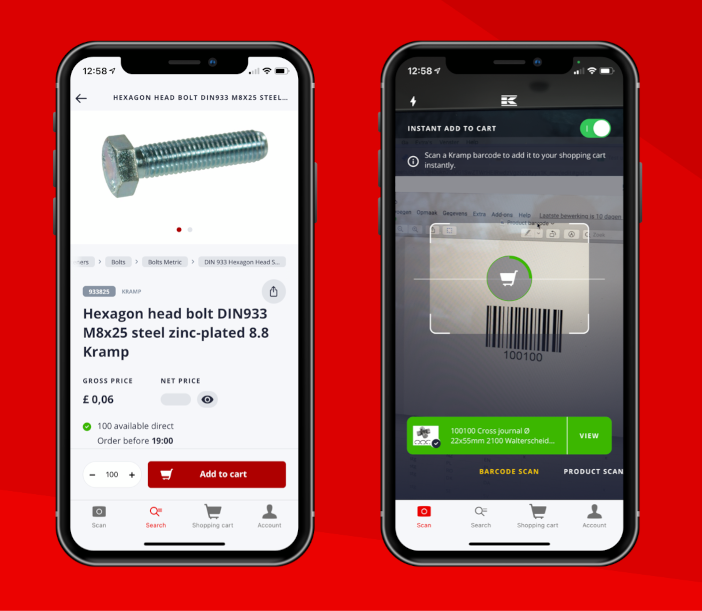 "It's intensely frustrating, even more so if incorrect selection results in the arrival of the wrong part."
The app uses artificial intelligence to scan and analyse photos. It's currently in a beta version, with recognition software matching the part against more than 500,000 items in the Kramp catalogue. If the user has an account with the company, the part can be ordered directly.
"In addition to the AI recognition, the app will also scan barcodes," Mr Orchard said. "Which provides an alternative route for product identification and ordering, all through the same, easy-to-use interface.
"The app also supports sharing of product pages via email or WhatsApp, enabling queries to be checked and discussed with a dealer, before confirming an order."
The app is available from the App Store or Google Play. It's available to anyone but full functionality and next-day delivery is only available to registered account holders.