Now reportedly offering the largest loader portfolio of any manufacturer, Bobcat has introduced the new L23 and L28 small articulated loaders designed to offer high lift capacities in confined spaces, ease-of-use and low ground disturbance.
Manufactured in the company's North American facilities, the new loaders offer maximum load capacities of 1,265kg and 1,391kg respectively, despite operating weights of 1,719kg and 1,903kg and compact sizes just over one metre in width.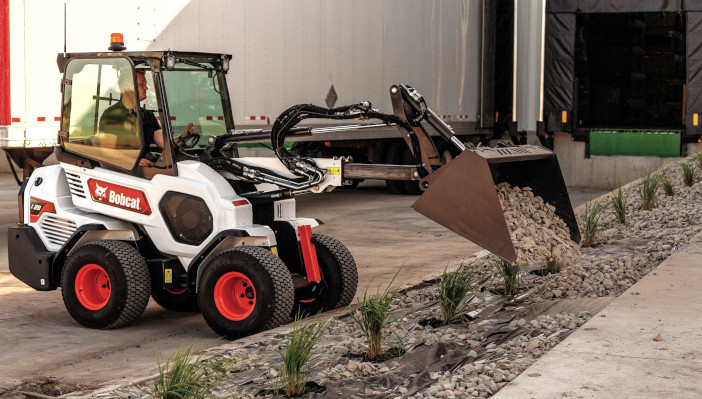 Both the L23 and L28 are powered by 25hp engines and are available in canopy or cab versions. An intuitive twin-pedal system controls forward and reverse, while loader controls are said to be easy to master. The L28 also features a telescoping lift arm, extending the lift height from 2,169mm to 2,650mm, with a dual cylinder design to keep the load level during lifting.
A new version of the Bob-Tach attachment mounting system has also been developed, making it possible to use both S70/MT55 and S100/S450 approved implements.
For groundcare work, the articulated joint ensures the rear wheels follow the front during turning. However, the company has also integrated a turf-safe mode to limit wheel slippage on delicate ground. A high-traction mode is also available for rough or slippery conditions.
For more information visit www.bobcat.com