Joining the Juwel 7, 8 and 10 mounted reversible plough range, Lemken has developed the Juwel 6, replacing the EurOpal and VariOpal 5 and 6 machines. It's suitable from tractors from 70hp up to 130hp and will be available from March 2023.
The new model is built around a 110mm frame box section, offering underframe clearance of 80cm and between three and five furrows. M variants have four working widths, with mechanical adjustment, while the Juwel M V features an infinitely adjustable hydraulic width.
It can also be combined with iQblue Connect system, turning the Juwel 6 into a smart plough with ISOBUS connectivity and a link to the user's farm management system.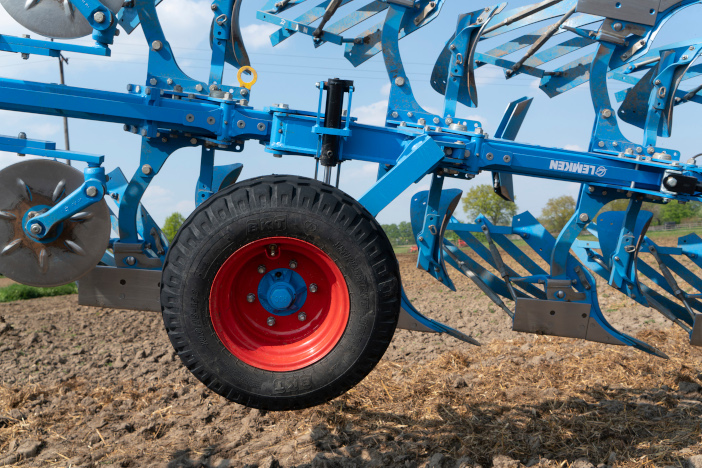 Standard equipment includes Dural bodies, with the option of the specially hardened DuraMaxx units. Mechanical non-stop overload protection can be specified, and, as with the rest of the range, the Optiquick adjustment comes equipped from the factory.
All Lemken ploughs will now be fitted with a new pendulum wheel, the height of which can be adjusted with tools. Hydraulic suspension is fitted to the depth wheel, and the company offers a simple conversion kit to upgrade to the Uni wheel for road transport.
For more information go to www.lemken.com