A new 10m version of Lemken's Rubin compact disc harrow has been announced, featuring 645mm diameter discs arranged symmetrically for fuel-efficient operation and minimal side draft.
Notably, the company states that the machine folds down to 3m, enabling transport speeds of 40kph.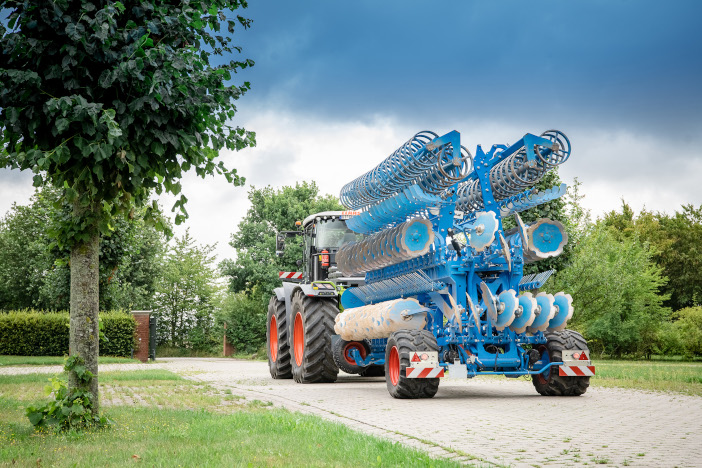 It's available with a ball coupling or a drawbar eye, with hydraulic support to ease hitching and unhitching. Serrated concave discs are arranged in two rows to incorporate material across the entire working width. Each disc is individually equipped with overload protection, with a damped kickback, reducing loads on the frame.
Each working element is suspended with a pendulum-type device to follow field contours, with the option of the iQ-Contour compensation for very uneven terrain or for working on slopes.
Depth adjustment is done hydraulically from the cab, and during headland turns the implement is supported by the rear roller to minimise soil compaction.
For more information go to www.lemken.com