Kramp, a leading spare parts provider, has announced an exclusive distribution agreement with Kärcher to supply the UK agricultural market.
Under the new agreement, the two companies will combine their industry knowledge, resources and technology to provide cleaning equipment tailored specifically for agricultural applications.
Kärcher's range of high-pressure cleaners is said to be able to deal with stubborn crusts, oil and grease deposits, protecting equipment from corrosion and prolonging the life and performance of equipment. The company also states that its cleaning and disinfecting processes have been optimised for animal housing.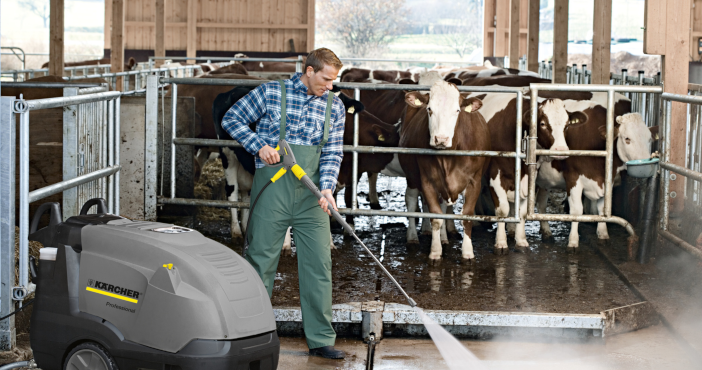 "We are excited to be able to stock the Kärcher range," said Craig Marsh, assortment manager for Kramp UK. "They are the most recognised brand for industrial pressure washers and vacuum cleaners. The Kärcher team can offer excellent technical product support and on-site training for new customers. Combining this with Kramp's reach with its dealer network and ability to deliver next-day delivery is a compelling offer for farmers.
"Our customers have already enquired about when they can place their first orders. This is inspiring for our team, who are excited to add Kärcher's products to the Kramp range."
For more information go to www.kramp.com