Lemken is launching a new three-beam cultivator in mounted and semi-mounted variants. The Karat 10 features symmetrically arranged tines for low draught and reduced side draft, making it more suitable for operation with guidance systems.
The company has also widened the wing shares for shallow cultivation, while narrow shares are still available for deeper operations down to 30cm. As an option, all soil-engaging tools can be specified in carbide. DeltaCut shares are now available for ultra-shallow cultivation, with the standard quick-change system.
Centrally adjustable levelling tines are fitted as standard, with the option of specially shaped levelling discs, said to offer good working results on heavy soils. Also available are boundary discs and tines that can be folded mechanically or hydraulically.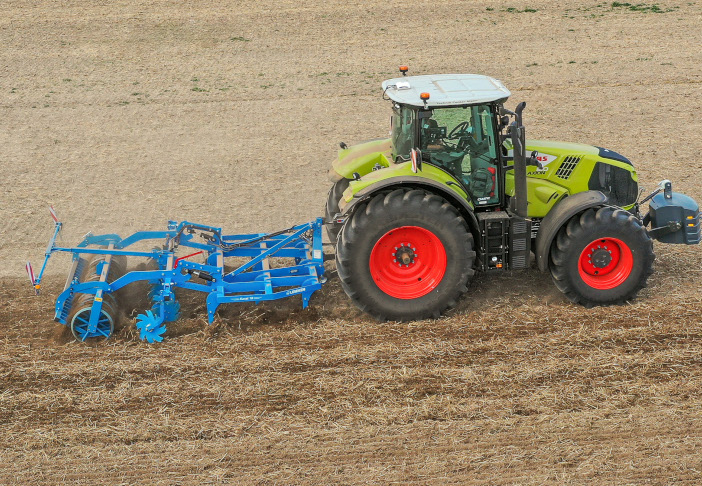 The Karat 10 can be fitted with a hydraulically adjustable leading disc section, to handle large volumes of organic matter and improve mixing performance. These are individually suspended.
Operators also have a choice of drawbars to suit different applications or tractors with twin tyres. Working widths for the Karat 10 range from 3m up to 7m, with traction booster and ContourTrack available on semi-mounted machines.
A full range of rear rollers and a following harrow is available. For more information go to www.lemken.com