Precision seeding specialist Matermacc has announced the new MS9000 seeding element, designed to offer quick adjustment and a wide range of applications across a variety of soils.
The element has been tested across Europe, reportedly in some of the worst soil types, including crushed stone. As such, the company reports the following: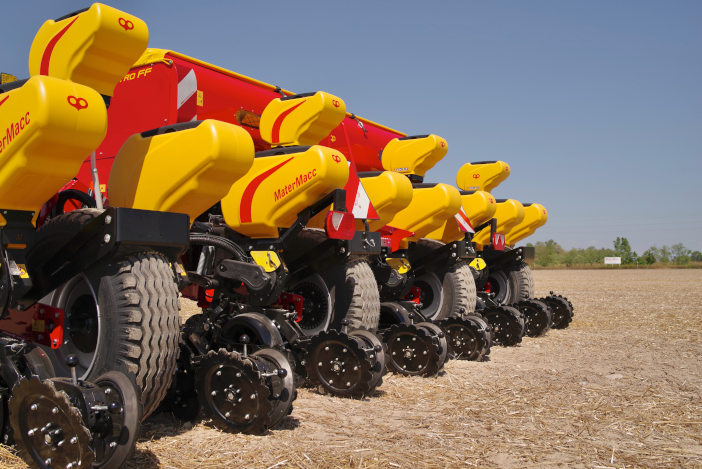 It has a robust structure, made from tempered cast iron, offering a maximum downward pressure of up to 250kg when in the direct seeding configuration;
It offers a removable front block for multiple sowing solutions, including:

A free element mounted directly on the frame and independent of the sowing unit;
A classic clod remover;
A stone remover for direct seeding;
A Turbo Disc for hard soils;
A rotary clod remover for minimum tillage applications;
A Turbo Disc and rotary scraper combination for direct seeding into crop residues.
Electric metering enables working speeds of up to 14kph, and the element does not need to be adjusted when changing from small to medium or large seeds. The distance between seeds can also be easily adjusted to suit conditions and cropping.
The seeding unit weighs just 135kg, meaning that it can be used in a combination designed for smaller, lower-powered tractors. Matermacc reports that an eight-row, direct seeding unit can be run with just 140hp up front.
The MS9000 seeding element will be exhibited at the EIMA International event in Bologna from the 9th to the 13th of November. For more information go to www.matermacc.it