Ålö, a member of JOST Agriculture, has announced a new range of Quicke has extended its range of Silocut front loader implements, with three sizes available from September 2022 with a range of options.
The Silocut M+ is available as a forged unit with replaceable bolt-on tines or profile tines; a forged tine version with profile cut 'tuff tines'. The L+ is also available with forged or profile cut 'tuff tines', as well as a high-capacity bucket, and can be used for cutting clamp silage, splitting bales or handling different forage products.
The largest XL+ is a high-capacity shear grab, offered in the same variants as the L+. Both models can also be specified with a bale wrap handler as well as push out mechanism. The bale wrap handler enables operators to grab the wrap and net and retain it when splitting bales, eliminating the need to remove it by hand.
When equipped with the push out mechanism, the company states that it is easier to unload into diet feeders when space is limited.
Henrik Jönsson, product manager of implements in Sweden, said: "We have designed the new Silocut to facilitate the feeding process of our operators' work and to simply make them more efficient.
"Our brand-new design not only allows the operator to efficiently and cleanly remove silage from the silage clamp with less power but also split and cut wrapped silage bales. Allowing our customers to Work Smarter, Not Harder."
The company has also introduced a new sequencer valve, enabling operators to use two independent hydraulic functions when the loader only has a third service. The sequencer allows oil to divert to the bale wrap handler when the cut is completed, ensuring that the claws activate at the right moment.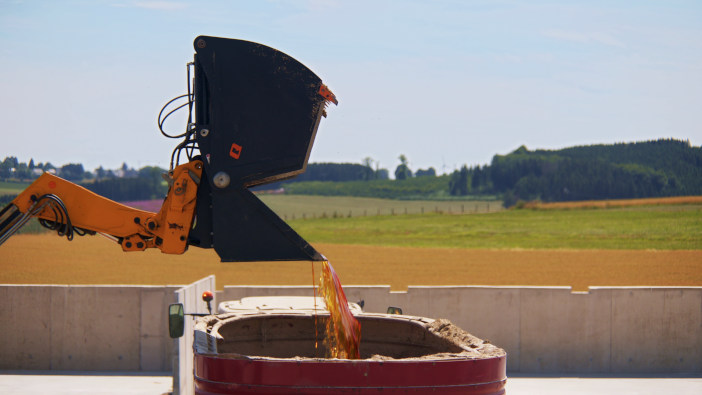 According to Quicke, this will provide cost savings to the operator by eliminating the need to specify a fourth hydraulic service.
"We pride ourselves on the strength, quality, and durability of our products, and the Silocut range is no different. It has been thoroughly tested both in a lab-based test rig as well as in the field at working locations around Europe. Customers who have tested the new Silocut were so satisfied, they were reluctant to return the prototypes on completion of the field tests." Mr Jönsson concluded.
For more information go to www.quicke.uk.com