New Holland has announced that its award-winning NutriSense system has now been integrated into the MyPLM Connect portal, which will enable customers to visualise crop nutrient data collected by their machines.
Awarded the silver medal at the SIMA Innovation Awards 2021, NutriSense provides farmers with measurements of crop moisture, starch, crude protein, fibre (ADF and NDF), ash and crude fat content in every area of the field. This data can now be viewed as a map in the MyPLM Connect portal, helping growers to make informed decisions about their cropping.
Fitted on the company's FR Forage Cruiser and help operators or landowners understand field health and performance using year-on-year data, as well as determining if their soil contamination in the forage and if a safeguard is needed at feeding.
During harvest, the moisture data can support decisions around feed storage, while protein, fat and starch content can influence ration decisions. The result is said to be more productive fields and high-quality animal feed.
Eduardo Nicz, PLM product marketing global, explained: "Our strategy at New Holland is to integrate digital technologies to deliver smart and connected agriculture to our customers, with easy-to-use solutions. The NutriSense system is an excellent example: it provides farmers with detailed agronomic data collected by their New Holland combine or forage harvesters in the field. This will enable them to use their inputs most efficiently and harvest a crop they will sell at better prices."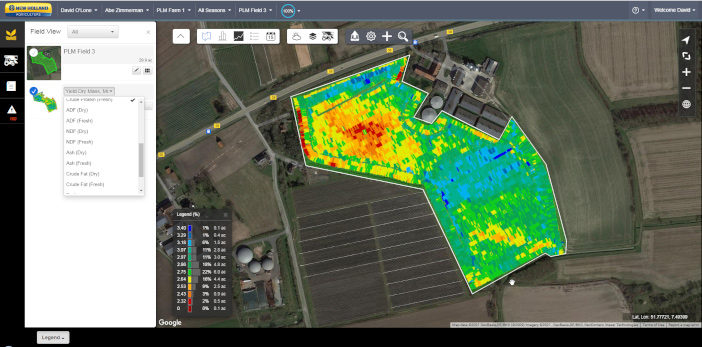 Those using a CR, CX7 or CX8 combine harvester can also option the NutriSense system to understand crop protein levels across the field, which can help calculate fertiliser application rates for the following season. Protein content will also determine whether the crop is suitable for feed or for milling wheat, allowing growers to know the value of their crop and make storage decisions.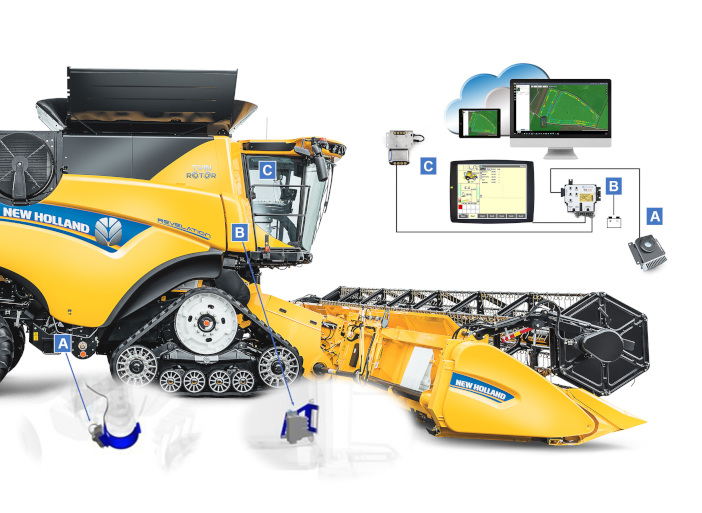 Levels of starch will also determine if the crop is suitable for biofuel production, which could be key as demand for sustainable fuels continues to grow.
Lars Skjoldager Sørensen, crop harvesting product management global, commented: "New Holland CR, CX7 and CX8 combines deliver massive capacity with outstanding grain quality. The NutriSense system gives our customers an additional advantage: the detailed information on nutrients enables them to optimize the use of inputs, determine the best way to manage their crop, and understand the value of their crop to obtain the best price for it."
For more information go to www.newholland.com