Joskin's Modulo2 tanker is available in capacities from 2,500 litres up to 20,000 litres, in single-axle and double-axle variants with a fully galvanised finish to minimise corrosion risks.
A sprung drawbar improves the riding characteristics of the tanker. It's also possible to adjust the position of the suspension leaves to change the tank's inclination. The pump is protected by the V-shaped drawbar, with spiral or garda/vacuum models available, and can move into a flat position to increase lubrication across the vanes to increase the service life.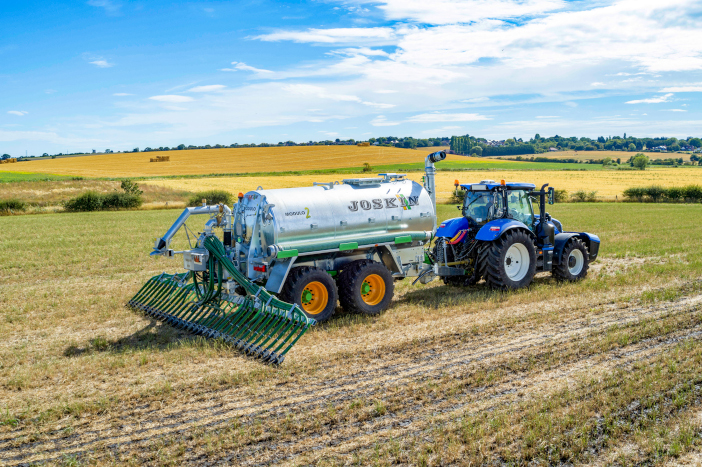 Double-axle models come equipped with the company's roll-over bogie, which lowers the centre of gravity and is said to improve traction in the field as the front axle is pulled up instead of being pushed into the ground.
The axles are mounted on the galvanised chassis in such a way that they can be moved backwards if the operator adds an injector or spreading boom, realigning the weight balance of the machine to boost traction.
A range of pumping systems are available, all of which can be specified with a hydraulically driven turbo-filler. In total, the company claims more than 750 options for the Modulo2 range, with more than 60 slurry applicators available to suit the operation.
For more information go to www.joskin.com