Leading manufacturer of trailers and muckspreaders, Ktwo, has recently redesigned its agricultural trailer silage sides for the Roadeo Curve range to offer greater versatility and longevity.
The new design means that there are no external ledges, which reduces spillage of product on the road, improving efficiency and road safety. The thickness of the sides has also been increased from 2mm to 3mm, matching the single-sheet, high-tensile strength provided by the Curve units.
''Our silage sides are fully welded to improve quality. This allows for an excellent paint finish and product longevity,'' explained Chris Gordon, design manager. ''The new silage sides have no external lip so when loading there is no risk of product remaining on the outside of the trailer."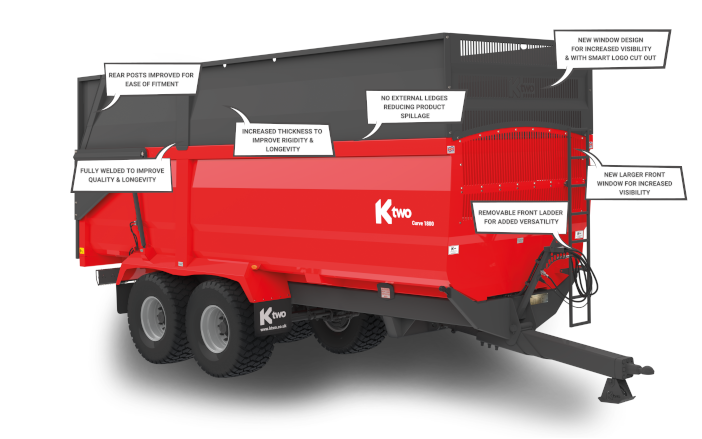 Further improvements are based around the rear trailer posts, making fitment easier and increasing the speed at which the sides can be fitted or removed.
The new silage sides are coupled with the Roadeo Curve front window, which improves visibility, and the removable front ladder. The new design also features a bold Ktwo logo cut into the front panel.
The new Roadeo Curve machines with improved silage sides are available now. More information is available at www.ktwo.co.uk