An amazing opportunity for farmers is been offered by the Blenheim Estate in Oxfordshire, which is inviting tenders for 1,100 acres (445 hectares) of arable farmland as it implements a new land strategy.
Successful farmers will be offered ten year agreements to create long-term relationships, allowing both landlord and tenant to share the positive outcomes of efficient, sustainable food production, harnessing new income streams and prioritising care for the land.
Applications are now open through Carter Jonas, with occupation due to start from September 2021.
A new way of farming
The Oxfordshire UNESCO World Heritage Site set out plans to change the way it farmed its 12,000 acres in 2019 as part of a wider land strategy that places value on the natural capital and recognises the role land has to play in becoming the first carbon-negative estate in the country.
Estate director Roy Cox said: "The way estates like Blenheim care for land is vital as we become the first generation to recognise the true value of living alongside a thriving countryside.
"As an estate deeply rooted in its local communities, we know that if our care for the land does not thrive, we cannot thrive, nor can those who follow us. As a long-term holder of land with a diverse portfolio of businesses and a world-renowned visitor attraction, we have a responsibility to help and an opportunity to make a real difference.
"Finding the right partners for this land and enabling them to thrive, continues our clear direction set out two years ago as part of our ambitious land strategy. Put simply we cannot meet the needs of our area today if our land and those who farm it are not helping."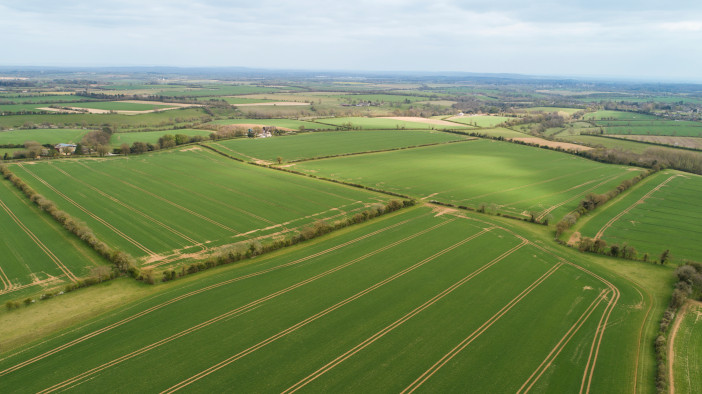 The new tenancy opportunities come at a time of change for agriculture, with all landowners encourage to identify and optimes their land's natural capital, delivering public goods and outcomes which benefit the environment as well as producing food.
The Environmental Change Institute at the University of Oxford recently calculated the Estate's natural capital to store nearly half a million tonnes of carbon, slow down 12,000 tonnes of flood water and provide £4.3 million of health benefits each year over its 70km of footpaths and 30km of rivers and streams.
With that in mind, Mr Cox says he would like to see tenders that blend sound economics with the very best of land management by challenging the status quo and identifying opportunities to improve the local environment for all who benefit.
"We're committed to working in partnership with our farm tenants to unlock the potential of produce from the land, improving our natural capital, encouraging techniques that lock in and hold carbon and measure the health of our soils with the intention of being the first generation to leave Blenheim in a better state than it was found," he said.
What is offered
The 1,100 acres on offer is split into three lots – two with bare Grade 3 farmland and one including buildings and a grain store. They comprise varying field sizes and are located in and around the villages of Woodstock and Stonesfield.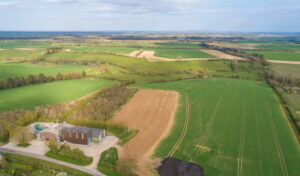 Ross Kent, partner at Carter Jonas, said: "Rented land in Oxfordshire is always in high demand, but this is a unique opportunity to secure a 10-year Farm Business Tenancy with the Blenheim Estate which has an ambitious vision.
"At a time of huge change, this tenancy will provide the successful farmers with certainty, security and the chance to be at the forefront of the changes which are happening in agriculture and land management.
"We expect interest from local farmers to be high, but the size and nature of the opportunity will appeal to those from further away too."
To request a tender pack email [email protected]. The deadline for tenders is 17 June 2021.