The new Loadall 530-60 AGRI Super machine has been introduced by JCB, offering three tonnes of lift capacity in the popular 6m maximum reach market.
It's said to be ideally suited to the livestock market, especially farms with narrow aisles and passages, catering for pig and poultry units thanks to its high level of power and traction.
Power is provided by a 4.8-litre Stage V JCB DieselMAX engine with peak outputs of 130hp and 550Nm, with a new two-speed hydrostatic transmission that delivers 25% more dynamic tractive effort over the previous model (the 527-58 AGRI Plus).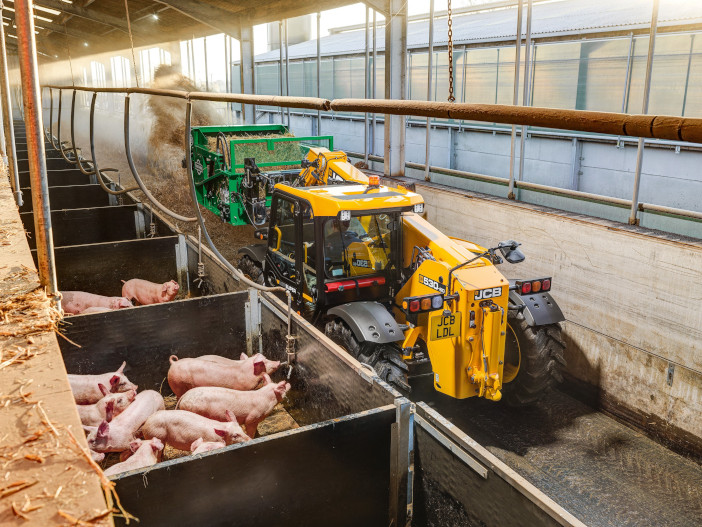 VariSpeed control separates engine revs and ground speed, enabling hydraulically-driven attachments like a bucket feeder or sweeper to be used. There's also the Smart Hydraulics package, featuring regenerative hydraulics, Smooth Ride System boom suspension, boom-end damping and bucket shake.
The overall height is just 2m when shod on 20-inch tyres, but the unit can also be specified with 24-inch rubber for maximum ground clearance and traction – increasing the height to 2.1m.
For more information go to www.jcb.com