Developments in the range of vehicles with at least some degree of off-road or load-carrying capability are arriving at frequent arrivals, and increased power and performance have moved up the priority list for many of the new vehicles bought for the farming industry. While much of the recent emphasis has been on load carrying and pulling performance, a look at the specification details shows that safety and comfort continue to feature in the priorities. A significant development for the future is likely to be new driverless farm vehicles, and these could be arriving very soon.
There are four main versions of the Duster available with numerous specification and equipment options that include two and four-wheel drive versions, and they are all covered by a 60,000-mile or three-year manufacturers' warranty when purchased new. Power choices for the four series that form the Duster model range start at 90hp for the petrol three-cylinder engine in the Essential TCe 90 model which has a manual transmission with six speeds and two-wheel drive. Petrol also powers the TCe 130 and 150 models that use four-cylinders to deliver 130 and 150hp and there is a manual gearbox in the 130 while the 150 is automatic. There is also a diesel powered Duster model with 115hp maximum output from four cylinders and available in two and four-wheel drive versions. The entry level price for Duster models is £17,295 for the Essential series, the range-topping
Extreme series models are available with list prices from £20,295, and the prices for diesel-powered Dusters start at £22,145.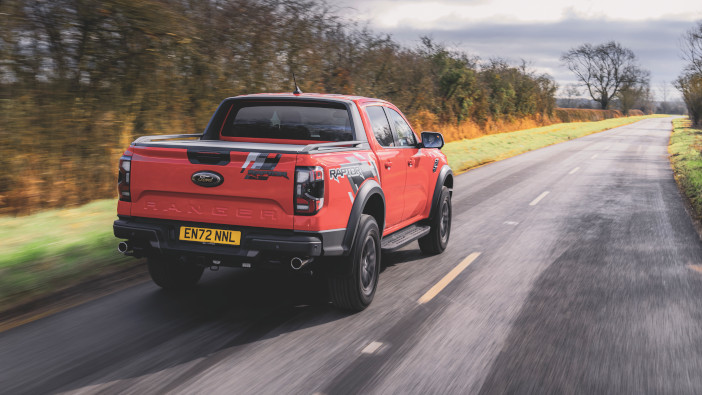 Engine options for customers buying a new Ford Ranger pick-up truck start with four in-line cylinders and one turbocharger, which deliver up to 170hp output from 2.0 litres capacity. A basically similar engine, but equipped with an extra turbocharger, powers the mid-range Bi-Turbo Ranger model with up to 205hp output, and the new range-topping model has 240hp available from a 3.0 litre V6 turbodiesel. Customers can also choose from a number of Ranger models including the Raptor version with a double cab and with the power delivered through a 10-speed automatic transmission and full-time four-wheel drive.
Power output is 292hp, while there is an emphasis on safety with an equipment list that includes ventilated disc brakes front and rear, with ABS included, tyre pressures are automatically monitored, and the driver and passengers have the security of airbag protection, with an additional airbag between the driver and front passenger.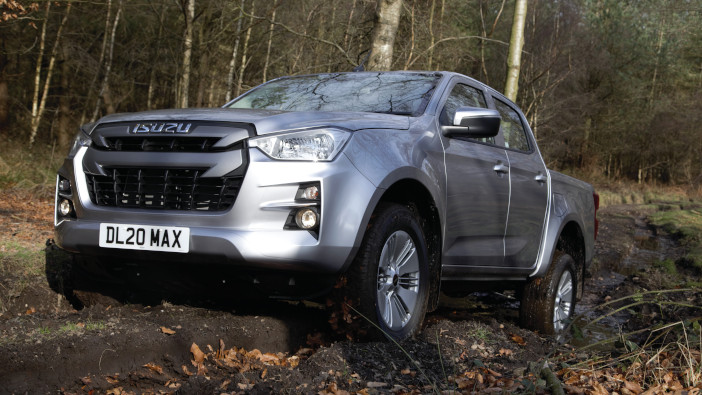 Isuzu started selling pick-up trucks in the UK in 1988 and its newest development is the D-Max series introduced in 2021 with performance, safety and comfort improvements. The engine is a turbo diesel delivering up to 164hp and providing performance figures for the truck series that includes a 3.5 tonnes towing performance and the payload is 1,120kg.
Comfort features include heated front seats for all but the two entry level models which also have cloth upholstery instead of the leather in other D-Max models, and the 6-way manual seat adjustment in the lower specification is replaced by an 8-way electrically operated system in the top two models.
Driving aids include front and rear parking sensors on the top two models, and only a rear sensor on the mid-range DL20, while all models now have a multi-information display. List prices for new D-Max trucks start at £23,929 for the Utility version, increasing to £47,999 for the range-topping Arctic model, and the standard warranty for new truck sales is five years or 125,000 miles.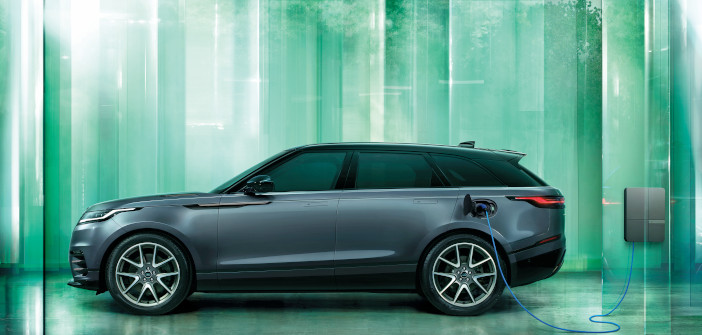 Land Rover's achievement with off-road vehicles is a significant success story that has helped attract other companies to compete in the all-terrain vehicle market. Frequent product developments in the four-wheel drive vehicle range help to maintain Land Rover's position, and this year's arrivals include a new Velar version of the Range Rover. It introduces updated styling features plus advanced technology developments linked to a redesigned touchscreen interface. The suggested on-the-road price is £54,045 depending on equipment included. Last year's developments included news that Jaguar Land Rover has linked with Plugsurfing, an organisation providing electric charging points throughout Europe for hybrid and fully electric vehicles, and Jaguar and Land Rover owners can have access to 300,000 charging points in the system. As well as news of existing developments, there was also a glimpse of the future for Jaguar and Land Rover vehicles. The company has recently opened additional centres to develop driver assistance systems and artificial intelligence for operating the driverless cars of the future.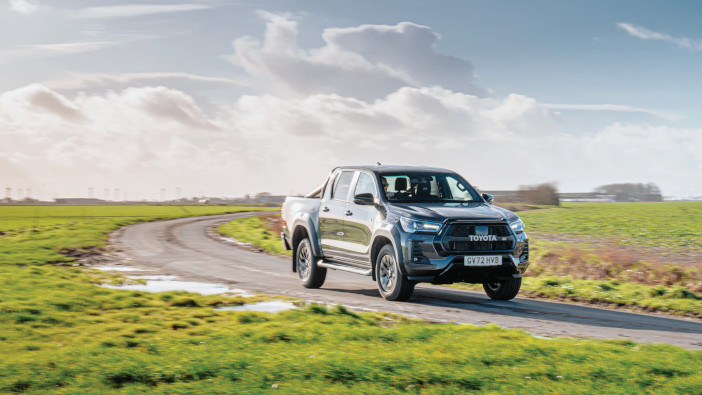 As well as a working image, Hilux pick-up trucks also feature leisure and sporting capabilities, all emphasised in the range-topping GR Sport model introduced last year, the newest addition to the range with design updates including suspension improvements for comfort and performance. Power for the Hilux range is supplied from two 16-valve diesel engine options using 2.4 and 2.8 litres capacity to deliver 150 and 204hp maximum output. The power is delivered through automatic and manual transmissions with six ratios, and the performance figures are 106 and 109mph maximum for the two engines. Towing capacity is up to 3,500kg for a towed load, and 750kg for unbraked trailers, and the maximum payload is 1,030kg. Hilux list prices start at £28,328, and the range-topping GR Sport model prices start at £47,929. Customers buying a new Hilux qualify for three years or 10,000 miles per year of manufacturer's warranty cover, which can be extended to total of 10 years or 100,000 miles by using Toyota approved servicing arrangements.