Best of Specialized – orchard, vineyard, hill and mountain tractors
One of the key selling points for the SRX 5800 is the very narrow minimum width, bringing the tractor down to just 985mm if required from the maximum width of 1,500mm. Combined with a compact wheelbase of 1,460mm and a steering angle of 37 degrees, this entry from Antonio Carraro has the capacity to move down the narrowest of rows.
Upfront there is a four-cylinder Yanmar engine, offering 52hp and 170Nm of torque, with maximum torque available at 1,690rpm. It meets Stage V emissions regulations with just an actively regenerating DPF system. Power is put to the ground with an in-house developed mechanical gearbox, offering 16 forward and 16 reverse gears and speeds down to 400m per hour as standard.
At the rear, it's possible to upgrade the open centre hydraulics from 37 litres per minute to 52 litres, powering a minimum of three mechanical or electronic spools. An independent load-sensing steering pump ensures that there is always enough power to operate both the tractor and the implement.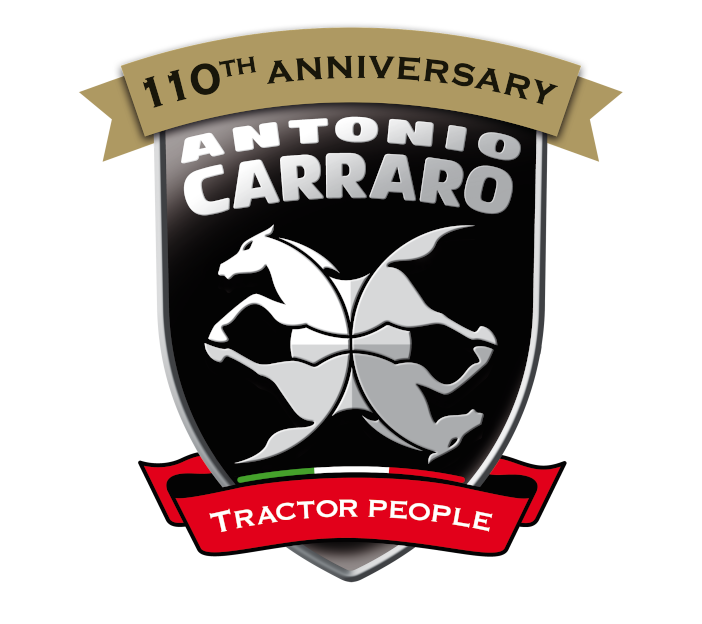 The rear hitch can lift 2,190kg and can be complemented with a front hitch with a capacity of 500kg. The electro-hydraulic rear PTO comes as standard with 540/540ECO speeds with the option of a 540/1000 system.
Into the cabin and mechanical cab suspension is standard, as is a suspended seat (either mechanical or pneumatic). The cab offers plenty of headroom for the operator, with the maximum height of the machine reaching 2,249mm. Noise levels in the cab are said to be under 85 decibels.