Best of Utility – multipurpose tractors with more than 70hp; maximum four-cylinder engine; maximum operating weight 10,500kg and maximum wheelbase of 2,550mm
Part of the latest Serie 5 tractor range, the 5-120 Dynamic is equipped with an FPT Stage V engine, producing 114hp and 460Nm of torque, with maximum power available at 2,200rpm and torque available at just 1,400rpm. To meet the emissions regulations, Landini has fitted DPF, DOC, SCR and EGR systems with active regeneration and service intervals at set at 600 hours.
Argo Tractors has developed a mechanical gearbox with 12 gears and a hi-medium-low range box offering 36×12 gears, increasing to 48×16 when a creeper specified. Maximum speeds of 40kph are possible at 1,920rpm.
An open centre hydraulic system offers 82 litres per minute, with an independent steering pump producing 32 litres per minute. Up to four mechanical spool valves can be fitted at the rear, with two electronic mid-mounts. The capacity of the rear linkage is 4,500kg and there is the option of a front linkage that can lift 2,200kg.
Hydraulic PTO activation is standard, with two speeds as standard and the option of a four-speed unit. When a front PTO is equipped, this can run at 1,000rpm.
The wheelbase is set at 1,900mm and the ground clearance is 700mm. Tyre options can take the overall height up to 2,620mm while the overall width remains at 1,900mm. For high manoeuvrability, the steering angle is 5 degrees and the 5-120 Dynamic has an unladen weight of 4,000kg, increasing to a maximum operating weight of 7,000kg.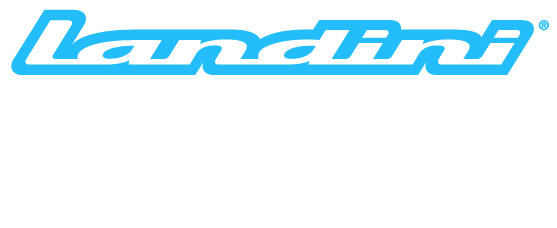 Mechanical cab suspension is standard and can be swapped out for a Panhard system. There is the option of hydraulic front axle suspension, central pivot suspension and a pneumatic seat. In the cab, noise levels are said to not exceed 75dB.
It's completed with a host of technology options, including the Landini Fleet Management, ISOBUS functionality and precision farming systems.