The 5ML series, including the flagship 5130ML, is powered by a 4.5-litre, four-cylinder with a 30% torque rise and 134hp in the largest model. Power is put to the ground with the mechanical PowerQuad Plus transmission, with four powershift gears.
Hydraulic output is 117 litres per minute, while the lift capacity at the rear maxes out at 4,900kg, with an optional front linkage, which can lift 2,900kg.
The cabin is equipped with an electronic joystick and a large LCD dashboard display. iTec headland management allows the operator to automate operations and category 4 filtration is integrated into the roof.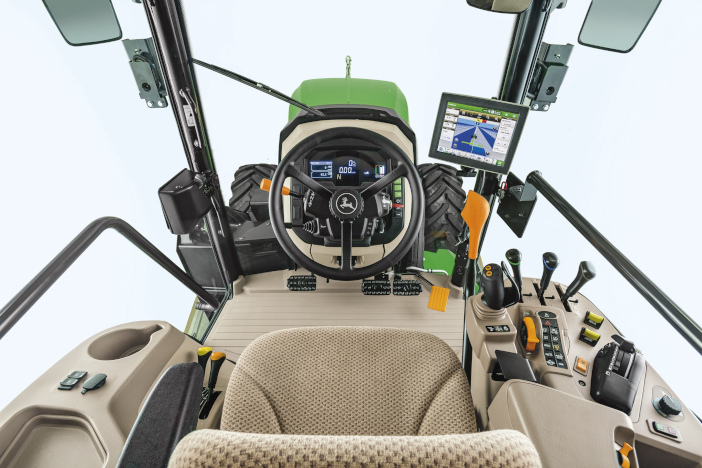 John Deere's range of precision farming equipment can be fitted, including AutoTrac guidance (with the display integrated into the dashboard), while a Gen4 display can be specified for data transfer to the John Deere Operations Centre and 1ClickGo AutoSetup.
With customer consent, machine data can be analysed remotely by the dealer to provide proactive support.
The 5ML will be available from January 2023. For more information go to www.deere.co.uk