The dawn of the Q Series is among us, as Valtra completes its fifth generation model range. Defined as the ideal tractor for large farms and contractors, who 'seek performance and integrated smart technology in the 230-305hp range', the Q Series is offering users the power, intelligence and versatility needed to maximise productivity while minimising costs. The Series is set to launch in September 2022.
Thinks like a pro. Works like a beast.
Combining operator comfort with a state-of-the art driveline and precision farming solutions, the Q Series is designed for the Pro who wants to optimise their performance, fuel efficiency and working hours, in conjunction with reduced inputs.
"The Q Series is a high-quality tractor with a capital Q, and customers deserve an equally high-quality service," said Valtra sales director Matti Tiitinen. So, "to ensure the best tractor experience we have introduced a certification programme for Q Series dealers."
Q-certified dealers will guarantee customers a 100% connected fleet: using the latest remote diagnostic tools to schedule predictive maintenance – for when it best suits customers. At handover, special attention will also be made to ensure that your Q Series is set up with the implements and smart farming capabilities; from day one.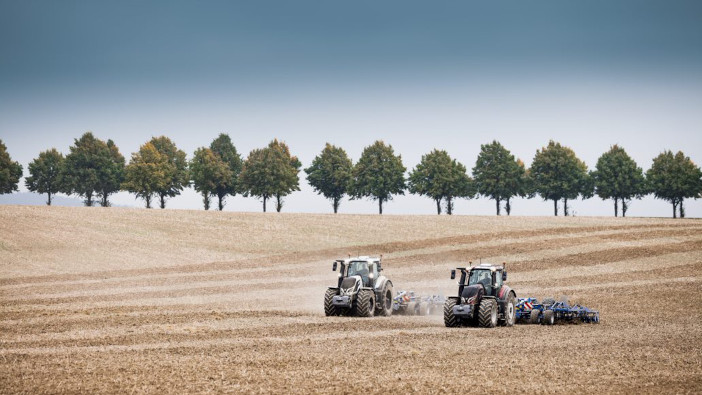 Q models
The Q Series is available in five different models, in standard and boost variants. N.b. The following figures are for the standard Q Series models.
The smallest model in the series, the Q225 offers 230hp and 1000Nm; the Q245 has 245hp and 1100Nm; the Q265 has 265hp and 1200Nm; the Q285 has 285hp and 1280Nm; and the largest model, the Q305, has 305hp and 1280Nm – the max hp and Nm that is available in the boost models.
The compact series has a low total height and a long wheelbase, with a weight of 9.2 tons (to help reduce soil compaction) and Valtra's EcoPower principle (for reduced fuel consumption). Plus, the series' 7.4 litre engine provides maximum power at low engine speeds of 1850rpm, while maximum driving speeds can be achieved with only 1500rpm. At road speeds, power is transmitted almost entirely mechanically, for fast and smooth acceleration, making the Q Series a truly multitalented workhorse.