Galileo Wheel, an Israeli specialist tyre manufacturer, presented its latest innovation at an Agrovista event earlier this year.
It is the developer of the CupWheel concept, which is said to combine the benefits of a standard pneumatic tyre and rubber tracks. These units are said to fit on standard rims, meaning there is no need for modifications.
At the event, Galileo Wheel presented its latest AgriCup tractor tyres in 600/65 R28 CW and 710/70 R38 CW sizes. Key features of the tyres are said to be: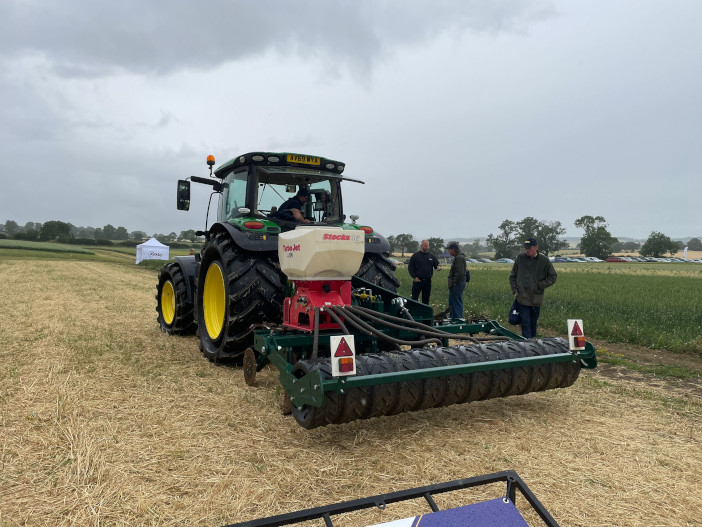 A bigger, longer footprint. The company states that the AgriCup footprint is 17% larger than a standard tyre of the same size.
Ability to work at lower inflation pressures. Galileo claims that the AgriCup can operate at just 0.4 bar, far lower than standard or very high flexion (VF) tyres. The tyres can also continue operating without air pressure in the case of a puncture, enabling the owner to drive home to repair and reinflate the tyre.
Even weight distribution. The AgriCup is said to ensure an even weight distribution on the ground, with a larger footprint and low pressure alleviating soil compaction.
"Our technology doesn't just improve tyres; it elevates agriculture as a whole. A superior connection to agricultural land translates into improved machine efficiency and increased yield," explained Sameh Todd, VP of Sales at Galileo Wheel.
"We are always pleased to collaborate with a sister company within the Marubeni global presence, and we believe that there is no better fit to start with than Agrovista and the UK farming community for Galileo."
For more information go to www.galileowheel.com