Continental has announced new sizes in its TractorMaster and CompactMaster tyre ranges, designed to decrease rolling resistance and therefore improve fuel consumption.
Tests by the German Agricultural Society (DLG) found that the TractorMaster was the most fuel-efficient premium brand on the market, delivering the most efficient transfer of engine power and the best ratio of tractive output to PTO.
The DLG found that TractorMaster was 3% faster over the same distance and used less fuel to complete the same task.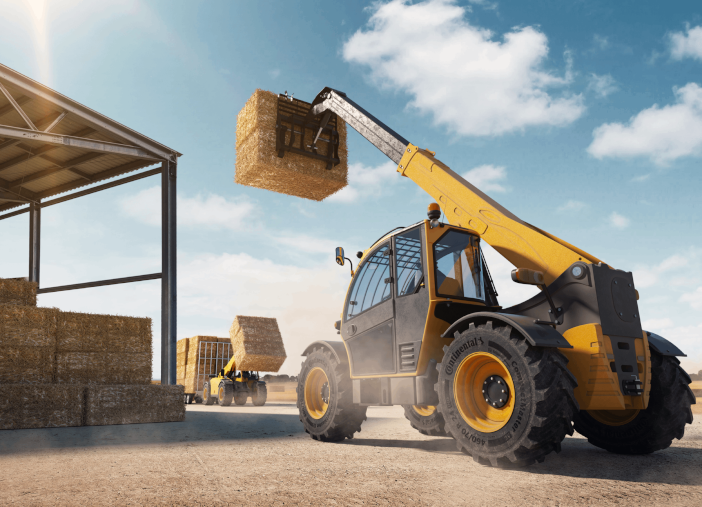 "Higher horsepower tractors are being chosen to reduce fuel consumption during heavy draft work. Tracked machines are not as versatile as a high horsepower tractor on tyres so Continental has developed the TractorMaster to provide grip whilst minimising ground compaction and fuel consumption," said Continental agricultural tyre specialist Tom Godwin.
The additional sizes being added to the range are a 600/70 R34 front axle tyre, with a 620/70 R42 to follow.
The company has also announced a new 500/70 R24 size in its CompactMaster loader tyre, available in two tread types to suit either agriculture or construction.
For more information go to www.continental-tyres.co.uk