AHDB Dairy recently published its updated young genomic sire list and proven sire list for the Holstein breed, as well as the ranking of all breeds for the two block calving indexes, and the lists and information for other dairy breeds.
Holstein young genomic sire update
In the young genomic sire list for the Holstein breed, a new number one Holstein bull, Wilra SSI Faneca Ebersol, has taken a convincing lead in the young genomic sire Profitable Lifetime Index (£PLI) ranking. His sire is Badger SSI Lucia Faneca and his dam is by Pine-Tree Legacy.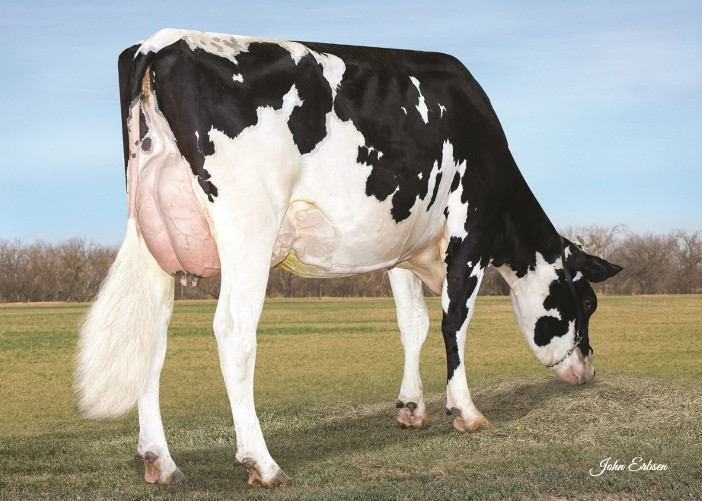 Ebersol has a PLI of £1,017 and is expected to produce healthy, easy-care daughters. Broken down, his PLI includes Predicted Transmitting Abilities (PTAs) of 56.4kg and +0.27% for fat, -29 SCC, -3 Mastitis for udder health and daughter fertility has a Fertility Index of +11.5.
In taking the lead, Esberol has dethroned the longstanding number one bull, Genosource Captain, whose PLI of £959 sees him drop to second position. Although, Captain's transmission of milk production remains one of the highest for Holsteins, at 1,070kg PTA milk – a high Calf Survival at 4.7.
AHDB's head of animal breeding, Marco Winters, said of the updated young genomic sire list: "A glance at this ranking reveals that the breeding industry's growing emphasis on health and efficiency is reaping rewards, as most of the leading young sires offer greater profit potential through their daughters' better health, longer lifespans and higher feed efficiency – all alongside the production of quality milk.
"However, whilst they transmit the traits required for modern dairy production, I'd urge any producers to check their relationship to their own cows – ideally by using the AHDB Inbreeding Checker – before they select their service sires in order to maintain a diversity of bloodlines."
Holstein daughter-proven sire update
Bomaz AltaCabot, having debuted as a top 10 young genomic sire four years ago, has claimed the top spot for this month's £PLI ranking for daughter-proven sires with 141 UK daughters contributing to his figures alongside many more milking around the world.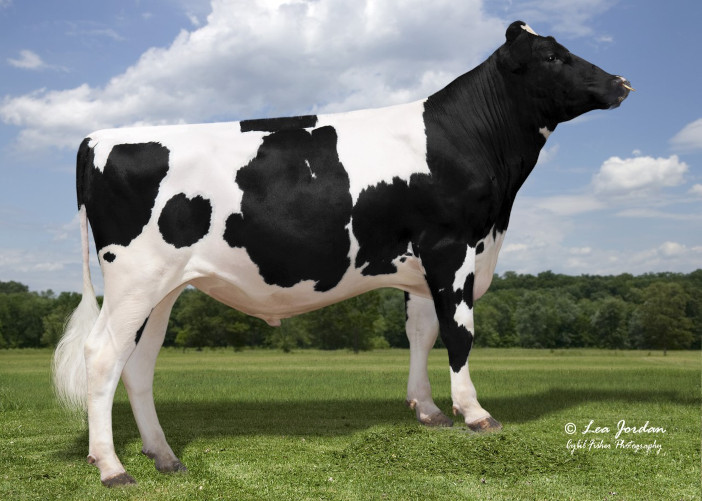 Bomaz AltaCabot earns a PLI of £765 and continues to demonstrate his early strengths of high fat production (Predicted Transmitting Ability for fat, 40.5kg and +0.22%), and a good Lameness Advantage (+2.6). He also gains a high score for the relatively recently launched Feed Advantage (+162), indicating the predicted feed efficiency of his daughters.  
AltaCabot descends from the same cow family as the former number one sire Bomaz Monument-P, who now ranks second (PLI £745). Monument-P transmits even higher fat (41.6kg), and shares the highest score with AltaCabot for another relatively new breeding index, EnviroCow; both bulls score +3.6, reflecting the environmental credentials expected of their daughters. 
Mr Winters said: "Bulls in this proven list continue to provide reassurance of their earlier rankings as genomic young sires, standing the test of time once actual daughters milking start contributing to their figures."
The across-breed Spring Calving Index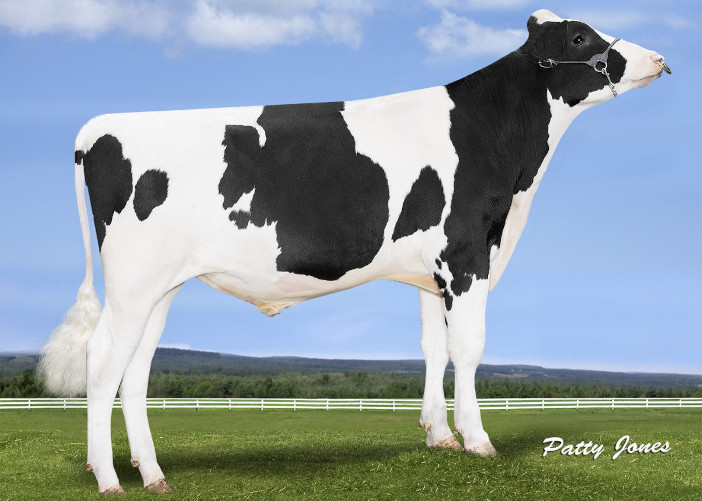 At the top of the Spring Calving Index (SCI) list are the same two bulls who have led the way in the summer rankings" the Holstein, Progenesis Wimbledon (SCI £575) and the Jersey, VJ Ravninggaard Huus Hamlet D (SCI £533). Both Wimbledon's transmission of shorter than average gestation length, and Hamlet's high fat and protein percentages and low maintenance feed costs are popular features with spring block calving herds. 
British Friesians
Inch Persistent has landed the top spot in the Profitable Lifetime Index rankings for British Friesians, now with 163 UK daughters. He achieves a PLI of £348 and a HealthyCow Index of 253, with good daughter lifespans of 143 and fertility of 4.8. In second place is Manorpark Google, with a PLI of £330. Google has Predicted Transmitting Abilities of 517kg for milking, 22kg fat and 17.5kg protein.
Jersey
River Valley Cece Chrome has held onto his number one spot in the Jersey rankings, with a PLI of £443. His production also remains high at 758kg PTA milk and he has 521 UK milking daughters. VJ Ravinggaard Huus Hamlet sits second in the Jersey list, as a higher milk quality sire (+0.10% fat, +0.16% protein) with strong daughter fertility (11.4). His PLI is £427. 
Ayrshire
VR Alatalon Flame Feton maintains his position at the top of the Ayrshire rankings (PLI £479) with superb daughter fertility (17.4) and a high HealthyCow index at 258. While VR Vilano ranked second. Vilano is one of the stronger production transmitters of the red and white breed, with 357kg milk which he combines with a good daughter lifespan of 104, for a PLI of £411. 
Guernseys
Genomic predictions for the Guernsey breed have been enhanced through the inclusion of females in the population, which is used as a reference for their calculation. This has pushed up reliabilities for Guernsey bulls and enables AHDB to officially publish Guernsey female indexes for the first time. This means that the Guernsey reference population (for production) has grown from just 551 males in August, to 4,154 males and females today. 
"This is an important step for Guernsey breeders who can now select young bulls with more confidence, even if their indexes don't contain daughter performance information," said Mr Winters. "However, it's worth noting that because of these changes, young genomic Guernsey bull proofs have also changed a little more than usual." 
The full list of AHDB Dairy's updated lists can be viewed on the AHDB website: https://ahdb.org.uk/knowledge-library/dairy-breeding-and-geneticshttps://ahdb.org.uk/knowledge-library/dairy-breeding-and-genetics.