Wolfenden Concrete has launched a new range of hybrid slats, combining rubber with a non-slip concrete surface, said to set new standards of performance for animal welfare and slurry management.
According to the company, it will outperform total concrete or fully rubberised slats for more natural and confident cow movement, better hoof care and grip and improved animal welfare standards.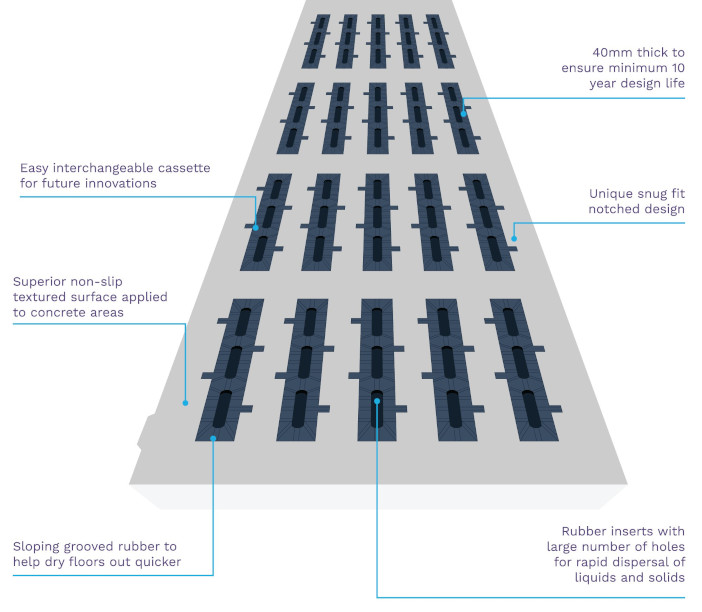 There is a minimum ten-year lifespan on the rubber insert and the design includes interchangeable rubber cassettes, enabling users to make future modifications with minimal infrastructure alterations.
Wolfenden is the only mainland UK manufacturer of hybrid slats, with the new range available in 4,500mm and 4,800mm lengths, making them ideal for larger farms with wide passage requirements.
For more information go to www.wolfendenconcreteltd.co.uk