The Agricultural Engineers Association (AEA) has announced that Shaun Groom, general manager of Merlo UK, has been elected president following two years as chairman of the Farm Equipment Council.
Since its foundation in 1875, the AEA has represented its member's interests at a national and international level. The association and its members have weathered many challenges, including world wats, economic recessions, foot and mouth and, of course, the ongoing Covid-19 pandemic. The equipment and support provided by the organisation ensure that UK agriculture leads the world in efficient production.
Offering a collective and respected voice with the British government and regulatory bodies across the world, the AEA offers members an opportunity to be at the forefront of evolving policies and regulations.
Upon taking up his tenure as president, Mr Groom offered his thoughts on why membership of the AEA has never been more beneficial.
"It is in challenging times such as we face now that the industry can draw real value in coming together as members of the AEA. Whether it be dealing with new import or export regulations in a post Brexit transition marketplace or understanding what implications Covid-19 restrictions mean for our industry, the AEA has the expert staff and knowledge in place to support a members business.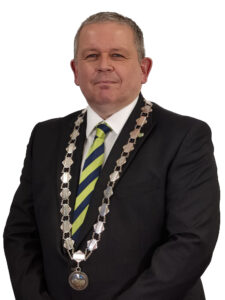 "In the not so distant future, new technical challenges await manufacturers as the pressure to replace fossil fuels with greener alternatives and stiff carbon net zero targets find their way to the sectors our members operate in. As equipment manufacturers harness alternative forms of power, the drafting of new regulations and standards will be required to ensure safety and compliance.
"Working to ensure that future regulations are both workable and valid for the industry and the environment, is a critical role the AEA fulfils. As we all adapt to a digital world the AEA has invested in staff and resources to keep the association at the forefront of those changes."
Mr Groom has spent nearly three decades in the agricultural machinery business, holding positions in both retail and wholesale agricultural machinery operations. Besides the UK and Europe, he spent a number of years in New Zealand working for one of the largest machinery distributors in Australasia.
After 15 years with Austrian manufacturer Pöttinger, Mr Groom joined telescopic handler producer Merlo Group in January 2021, as general manager of its UK subsidiary.
Mr Groom concluded by saying: "I can speak from first-hand experience of how the services, support and representation the AEA provides has proved to be instrumental in my daily work. I would not hesitate to recommend membership to any eligible business in the industry."
Ruth Bailey, chief executive officer of the AEA said: "We are absolutely delighted Shaun has accepted the role of President of the Association. Shaun's experience and knowledge will bring a powerful voice to the sector at a time when we face some of our most serious challenges, ones that could change the whole landscape of how the industry operates, both in the immediate and long-term future."