Ian Foot, who has headed up Limagrain UK's quality wheat programme for thirty years, has announced his retirement.
Mr Foot studied biology throughout his higher education and subsequently went to the West of Scotland Agricultural College, where his six-month placement turned into a years-long position at Throws Farm.
During this time he gained practical experience and discovered his true passion, returning to his studies to specialise in Crop Production. From here, he found a position with Twyford Seeds, managing seed quality and the pathology labs.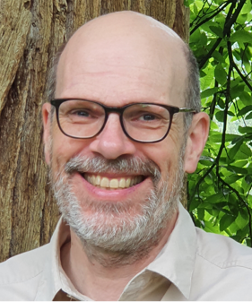 In the early 90s, he took a role at plant breeders Nickerson, which had recently been acquired by Limagrain. Mr Foot worked under the mentorship of the esteemed Bill Angus and became deeply involved in quality wheat breeding.
He moved into the role of quality wheat manager, developing programs that bridged the gap between end-user requirements and wheat breeding for the bread and biscuit sectors. During this time, he worked closely with Ron Granger to spearhead the milling variety Crusoe, in collaboration with Warburtons.
More than a decade later, Crusoe remains one of the leading wheat varieties, having just been awarded the NIAB Variety Cup.
Mr Foot acknowledges the challenges of quality wheat breeding, with numerous variables to consider. However, he passes the role onto a passionate and skilled successor, Ewa Lagowska.