Agricultural wheels specialist, Brocks Wheel & Tyre (BWT), has introduced a new premium product shod with the Bridgestone VX-Tractor tyre.
The 3S is the company's first in-house wheel brand since the company was founded in Thaxted 15 years ago. It was officially launched at the Royal Highland Show by director Will Brock and his son Eugene, who is the business development director.
Demand is reportedly already high for the UK-manufactured wheel, which is being supplied as an option with a powder-coated chrome finish.
It has been developed with a focus on safety, as well as boosting productivity. The 3S is compatible with 3S location and pressure sensors, with wheel nut indicators and pressure valve guards fitted as standard. An additional hole on the outside rim enables a safer strap and shackle assembly for handling and fitment.
In addition to this, the company states that the 3S features formed pressed centres that meet or exceed original equipment specifications and it is backed up by a ten-year warranty.
Bridgestone's VX-Tractor has been selected as BWT's preferred tyre, featuring a more robust carcass and increased rubber volume. To prove this, Eugene made the 390-mile journey from Essex to the Royal Highland Show on a John Deere 6330, stopping in at 22 dealerships en route. At the end of the journey, the tread wear was less than 1mm.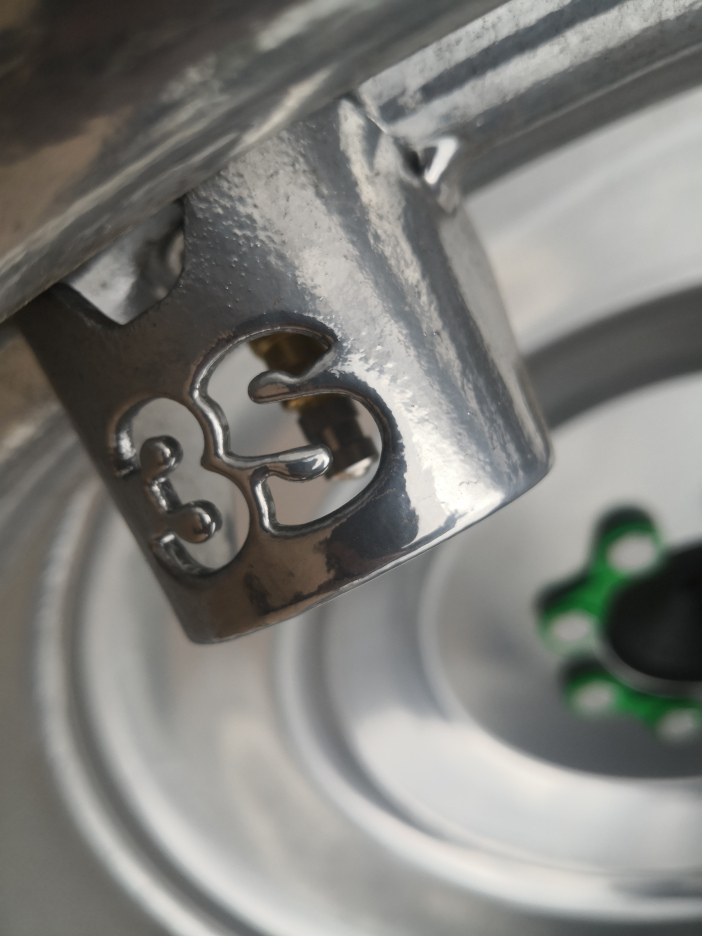 Bridgestone's agricultural sales manager Stephen Lamb said "While it wasn't working in the field, it was high-intensity roadwork, moving some 6,000kgs of metal – steering, accelerating and braking over 590 miles of the UK's A & B Road Network.
"Based upon this miles per mm wear rate, you could drive around the whole of the world's circumference, 24,901 miles, and still come back with 15mm of tread remaining at the end of your journey! This is the longevity that makes the VX-Tractor such a special tyre.
"To be chosen by Brocks Wheel & Tyre for fitment on their new 3S wheels is a huge honour for everyone at Bridgestone. Like the VX-Tractor, their wheels have been engineered to meet the unique demands of today's tractors and agricultural equipment and it is a partnership that we couldn't be prouder of.
"This is a UK farming solution success story and to be assisting Brocks Wheel & Tyre on their journey is a huge vote of confidence for our tyre."
Director Will Brock added: "We chose Bridgestone because we know that their tyres are some of the very best in the industry, offering a number of advantages including longevity, comfort and superior traction, at no expense to the soil.
"We like the fact that Bridgestone manufactures their tyres on the back of their customers' feedback, with the solution feeling tailor-made as a result."
For more information go to www.bwt.uk.com or www.bridgestone.co.uk