Oilseed rape growers are being advised to choose varieties with strong all-round profiles as the planted area is predicted to rise significantly this year.
Sustained, buoyant prices caused by the war in Ukraine could drive farmers in the UK and Ireland to plant up to an additional 100,000 hectares this summer, according to industry predictions.
Achieving maximum yields will be many growers' main objective, but representing Corteva's Pioneer seed brand Andy Stainthorpe says gross output is just one key consideration when selecting which hybrid to sow.
He said: "An eagerness to capitalise on the current rapeseed prices will likely offset some of the concern regarding crop establishment challenges, and that's why we expect a significant increase in the planted area. Across the industry, there is a feeling that we could see the planted area grow to 450,000ha or more.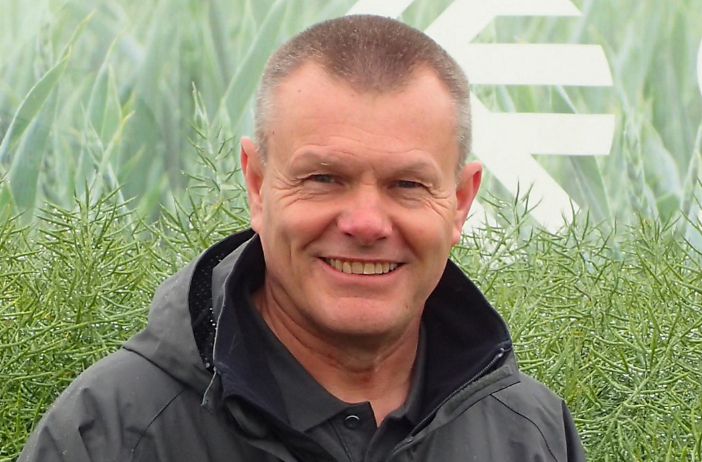 "For obvious reasons, yield is king but choosing a variety that also has a complete agronomic package is essential to realising the biggest yields.
"Growers should consider varieties that have in-built potential to return strong yields and that means being able to keep diseases out."
PT303 Protector Sclerotinia is the top winter oilseed rape variety for gross output, returning 107% in the AHDB's UK Recommended List for 2022. It is said to offer a suite of genetic protection against sclerotinia – a disease associated with the UK's wet and warm conditions – as well as resistance to Turnip Yellows Virus (TuYV), and high scores for light leaf spot and phoma.
Corteva's trials show that when sclerotinia infection levels are 25% or above the severity of the disease in PT303 is reduced by up to 75%.
PT303's early vigour and good early stem development characteristics will appeal to growers who want their crops to grow away from pests during the autumn.
The ability to establish well is a proven characteristic of PT303 and this year growers have the option of purchasing PT303 seed treated with Lumiposa, adding further protection. This is the only insecticidal seed treatment currently approved for use on oilseed rape seed.
Containing the active cyantraniliprole, it offers some help to establish a crop in the face of attack from different pests, including cabbage root fly and cabbage stem flea beetle.
"PT303 is the top-yielding variety in the country as proven in AHDB trials and will ensure that, whatever your fungicide programme, crops will have the best chance of delivering on the promise of high prices," Andy said.
PT303 was commercially launched last year and Olly Pemberton, Farm Manager at RJ Hussey and Son, near Uffcott in Wiltshire, was among the first farmers to grow the variety.
He planted 20ha of PT303 in August 2021. He said: "It looks fantastically clean from a disease point of view. Some of the varieties out there in the trial are looking a bit dirtier but this is clean.
"It established brilliantly, and, for early autumn vigour, it went like a train – going into Christmas it looked phenomenal. It's all flowering now so it seems very resilient."