On Monday May 23, over 300 attendees and senior figures from some of the UK's most innovative agricultural businesses gathered for the first time since 2020 – at the Cultivate rural growth summit.
Business growth experts, food and drink entrepeuners, and Olympian Chemmy Alcott, all took to the stage to offer attendants guidance on how to best lead, grow and boost their agri-businesses in the sector's current climate.
While the summit also saw the launch of Cultivate Gold, an exclusive mentoring and monthly-training membership programme for the farming and agricultural sector.
Co-op was the Cultivate main conference partner, and the event was kicked off by Guy Stuart, the director of technical, agriculture and commercial operations at the Co-op, who spoke about the importance of collaboration in the food industry's endeavour for success.
Mr Stuart highlighted that the Co-op is continually working to improve its work with farming partners; including getting fresh produce in even quicker from suppliers for maximum freshness and to reduce food waste.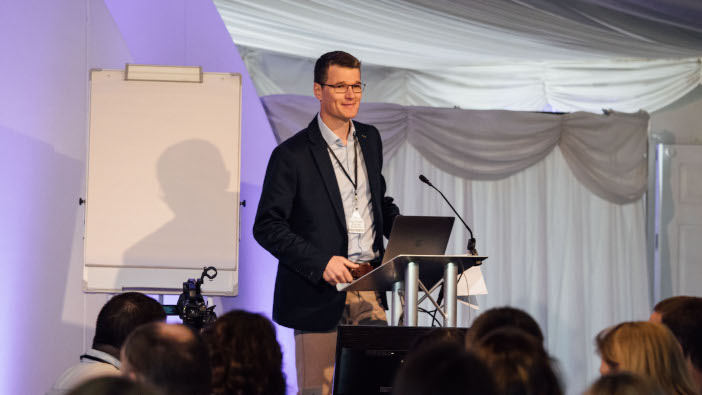 Marcus Child then delivered an animated session on the psychology of achieving big ambitions, with emphasis on how leadership can enable others to see the possibility of a company's future success. Mr Child believes that while strategies can fail, character and culture can get us through.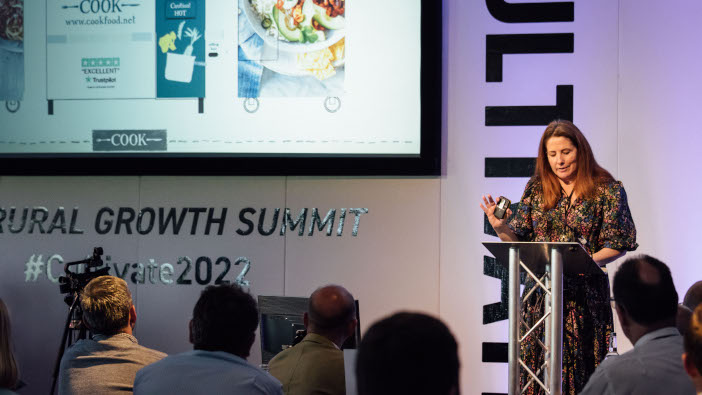 Rosie Brown, Co-CEO of the family food business, Cook, then presented to the audience. She described the running of a business as 'one long problem-solving exercise' which she then followed up with information about how her family overcame such problems, to grow Cook to a £100 million turnover business with 1,700 employees.
With Cook's success, and five Compassion in World Farming awards, Ms Brown stated that agri-businesses must measure three bottom lines: people, planet, and profit.
For the afternoon session, Wilfred Emmanuel-Jones, also known as 'The Black Farmer', delivered the story of his childhood in Birmingham, an 'oasis' of an allotment, and his dream to own a farm – which began at the age of 11.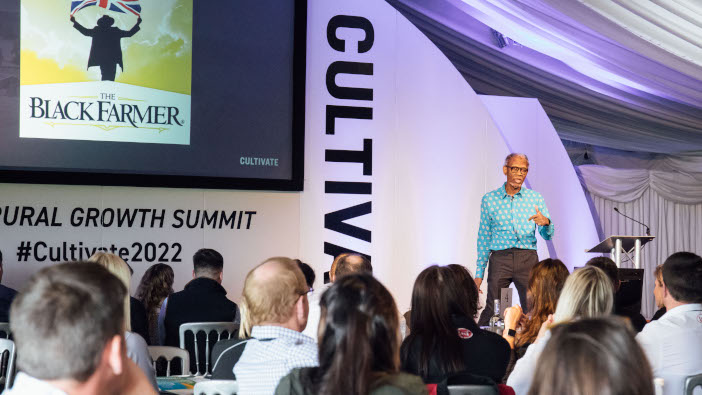 Here, Mr Emmanuel-Jones encouraged farmers and the agricultural sector to 'reach out' to boost awareness of the sector and its viability as a career path, for anyone, as it is currently 'a bit insular'. He also said he believes that 'only passion and focus are needed for you to achieve what you want in life'.
The summit's closing talk came from Olympic ski racer Chemmy Alcott, who discussed the lessons she learnt as a competing athlete and how described how she has translated those to fit to business demands. Ms Alcott shared a clip of her near career ending crashing in 2011, encouraging the audience to see adversity as a way to triumph.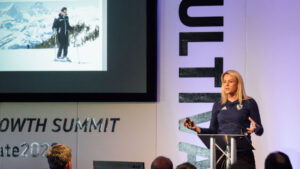 Andy Venables, Cultivate co-founder, said: "The last time we were able to have Cultivate in-person was in 2020 and we know that, since then, we've had extremely challenging times."
"Having adapted during this time, it's so beneficial to take a day to step away from the daily grind and think long-term about where we want our businesses to go. Doing this will have a great impact on the whole sector."
Simon Haley, Cultivate co-founder, added: ""We all need a strong network of people that we can work with, lean on and garner advice from and Cultivate brings people together to form those important relationships. What we learn from others is invaluable and it gives us a fresh perspective."
"This year's speakers were exceptional and the feedback we have received has been great. People leave Cultivate feeling re-energised and ready to take on new challenges that maybe they wouldn't have before."