The UK based UTV Products specialises in designing and manufacturing LED lights and lightbars for tractors, forestry and construction vehicles. The company offers units that have zero radio interference, as well as plug and play products.
Various LED lighting solutions are available for all tractor manufacturers, amber strobe beacons and light strips, as well as blue lights for effective spraying. The range of work lights is specially designed for each tractor model.
Due to popular demand, the range has been extended, said to be brighter and cleaner than halogen lights to improve road safety and enable drivers to see and be seen during dark working hours. Similarly, most have a daytime running light to improve visibility.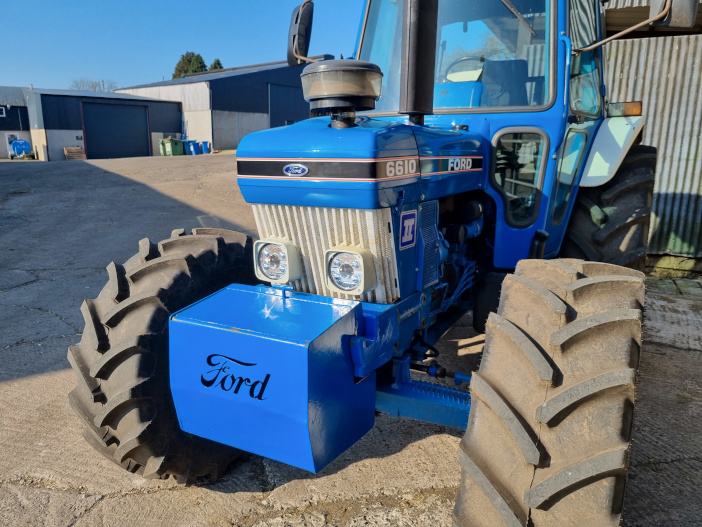 Within this range, there is the UTV390K designed to suit Ford 10 Series, the UTV391K for McCormick X series and Landini tractors with round headlights, the UTV392K for Fendt 400, 700, and 800 Series (pre-2012), as well as the UTV335K for Premium John Deere 30 Series. All are currently available to buy from the website, and will also be available for purchase at Cereals.
UTV300 is the latest headlight designed by UTV Products. It is an LED bullet projector-style headlight, with high and low beam, created to upgrade many newer tractors (and some sprayers) – including Claas, New Holland, Fendt, Massey Ferguson, Valtra, Fastrac, and more. UTV300 will be coming soon – but at Cereals there will be the chance to sign up for the waiting list to be the first to receive information on when it is available to purchase.
UTV Products have also recently launched an LED torch. With 15W of power and 1,500 lumens, this high-performance torch has proved highly popular. The torch has a main white light which can be adjusted through the three-brightness grade. Other functions include quick flash, SOS flash, and zoom in and zoom out. The torch is available under product code UTV450.
UTV Products will be exhibiting at Cereals, in Cambridgeshire, on the 8th and 9th of June. The team are looking forward to meeting both existing and new customers. There will be an interactive display for attendees to trial the various LED lights available for purchase.
For more information go to www.ledlightsforsale.co.uk