Boss ORV, the sole UK distributor of the Corvus UTV range, has announced that Alan McCracken ATV Services and Roberts Rural have joined the dealer network.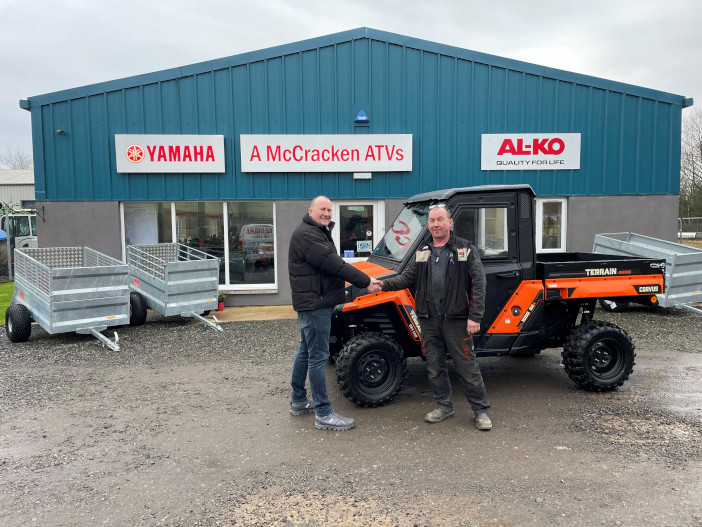 Castle Douglas-based Alan McCracken started his business 28 years ago. The dealership offers sales and service of ATVs, walk-behind and ride-on mowers in a thirty mile radius.
Phil Everett, Boss ORV's managing director, said: "We're delighted to welcome Allan McCracken and his team as our latest dealership appointment in Scotland. I have known Alan for over twenty-five years and the quality of service he provides is second to none. I'm looking forward to working with Alan again and developing the Corvus brand in this part of South West Scotland."
Somerset-based Roberts Rural are a family-run business covering the southwest, supplying new and used UTVs including the new Corvus electric EX4, diesel and petrol range. The company provides machinery and parts sales, servicing and maintenance to a range of sectors, including Local Authorities, forestry, grounds care, agriculture, equine and game keeping. They will provide Corvus with coverage across Somerset, Devon and Dorset.
Mr Everett said: "It's great to have John Parry and Ed Cousins on board and we're looking forward to working with them in this important region."
For more information about the Corvus Terrain range, visit http://www.bossorv.co.uk