Under the theme Unite 2022, Doosan held its European Dealer Conference in Barcelona, from the 4th to the 6th of April 2022. The event had an attendance of 182, 134 of which were Doosan European dealers from 22 countries.
Among the attendees were members of the Hyundai Doosan Infracore executive team from Korea, as well as managers from various areas of the company.
Mr Seunghyun Oh, CEO of Hyundai Doosan Infracore, opened the day with a keynote speech about Hyundai Doosan Infracore globally. He spoke about the company's achievements, product portfolio, proven product quality, opportunities and new technologies for the future.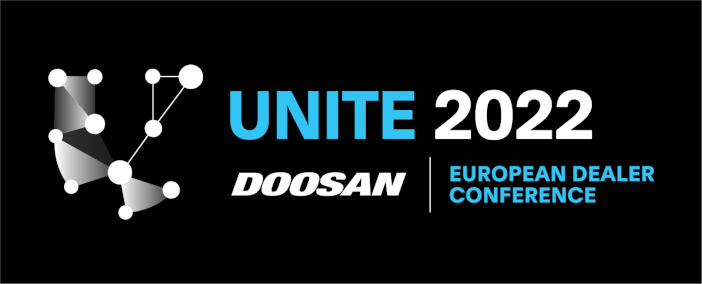 Mr Oh also described the global market outlook and the strategic direction of the company. He confirmed the record market share in Doosan's markets including wheel loaders and crawler excavators, with record sales in 2021.
He further reminded the audience of the great development capacity at Doosan, with the launch of 20 new machines last year and the multiple international awards won by various Doosan models.
Some of the dealers attending made presentations about their trajectory and growth, sharing their experiences with the rest of the audience. This was followed by a panel discussion, break-out working sessions, a gala dinner and team-building entertainment activities. Several performance awards for dealers from across Europe were announced at the dinner, including:
Sales Excellence – Pioneer Plant (UK)
Sales Excellence – Doosia AB (Sweden)
Marketing Excellence – Garnea, a.s. (Czech Republic)
Product Expertise – Real Machinery (Finland)
Product Expertise – Ummenhofer Baumaschinen GmbH (Germany)
Service Excellence – James Gordon (UK)
Parts Sales Excellence – Grausch y Grausch (Poland)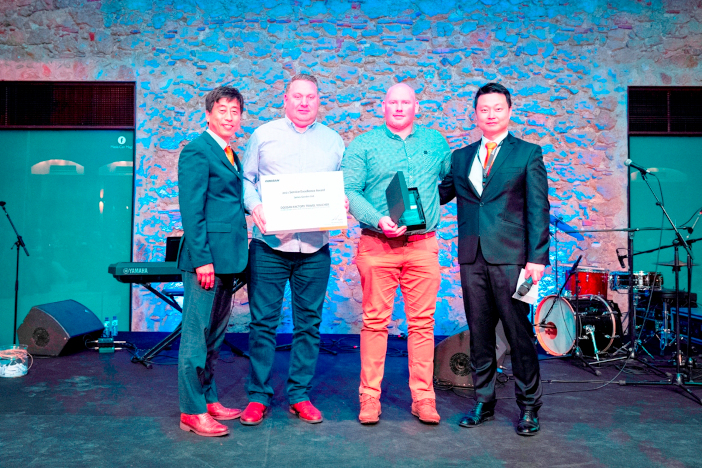 On a final note, in lieu of corporate gifts for attendees, Doosan decided instead to make a donation to Médecins Sans Frontières/Doctors Without Borders (MSF), the international medical humanitarian organization. This donation was made in light of the current situation in Ukraine, where teams from the organisation are working hard to deliver emergency medical aid to people still in Ukraine, as well as those now seeking safety in neighbouring countries.