Aftermarket reseller, PartsForMachines has reached an agreement with Rossmore Lubricants, which recently took over distribution and marketing for the Gulf brand in the UK, for an enhanced supplier partnership.
Gulf, which introduced many firsts in the lubricant and fuel industry, was one of the first supplier partners for PartsForMachines. Recently distribution rights for the Gulf brand moved to Rossmore, part of the Walsh Distribution Group, which was launched in 2021.
Gulf UK's Dave Woodman explained: "The Gulf Brand is incredibly strong and we have been entrusted with bringing the Gulf brand back to the UK aftermarket by providing the highest quality products and services to customers. Gulf's core agriculture range is strong and has something for everyone but has much more available besides, with some great speciality oils.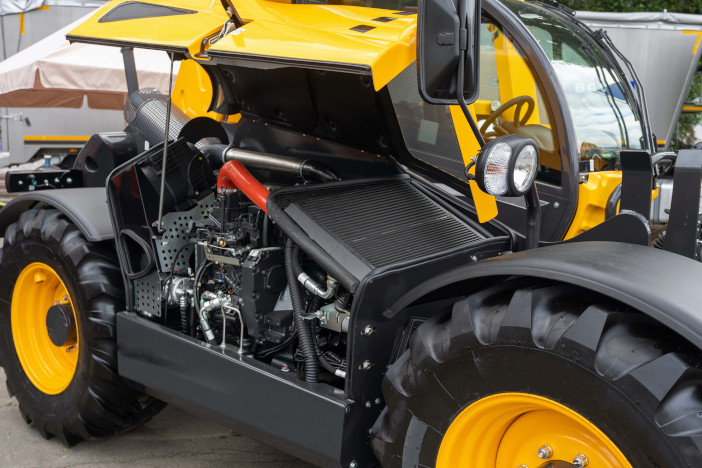 "The same is true for construction machinery and, other industrial uses. Gulf offers reliability for all PartsForMachines customers' machinery needs and we look forward to using our passion and distribution excellence to continue delivering Gulf's high-quality products."
Through PartsForMachines, Gulf will offer a wide range of engine and transmission lubricants, as well as the Gulf Harmony hydraulic range. It creates one of the largest choices available on the market through the aftermarket retailer.
"Gulf has an incredible history and Rossmore, backed by the Walsh Distribution Group, brings expertise and enthusiasm to further help fulfil PFM customers' needs," commented PartsForMachines press officer, Simon Maurice. "Gulf's stronger technical support and a competitive pricing structure should really benefit PFM customers – cementing lubricants as a key part of the PartsForMachines offer, moving forward."