Safeguard Connect, the latest technology solution from Case IH, has been introduced for Axial-Flow 250 combine harvesters ahead of the 2023 season.
Complementing the AFS Connect system, key features include the extended Safeguard Warranty, pre-season inspection, dealer remote support, Max Service 24/7 back-up, the AFS Connect subscription and full operator training.
AFS Connect, and its farm portal, enables viewing, editing, management, analysis and utilisation of agronomic data. Owners can monitor and manage their fleets through a desktop or mobile app and, with permission, dealers can monitor combines and provide support.
Through Safeguard Connect, dealers will also provide training to operators on all combine functions and capabilities to help them get the most out of the machine.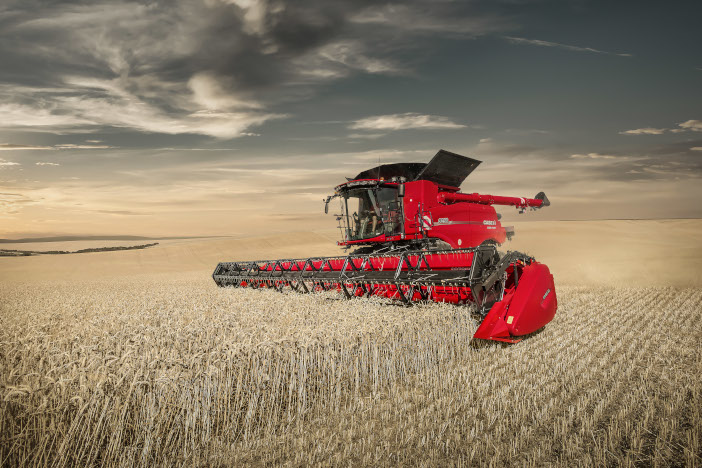 The combine will further undergo a pre-season check, specifically designed for the Axial-Flow, which covers 200 points and provides recommendations to prevent possible downtime during harvest. Operators will also have access to 24/7 support via phone or online through the company's MaxService backup, with priority parts shipment, in-field support and a courtesy unit should the combine go down.
Through monitoring the machine, control room technicians can alert the dealer of remotely-identified issues for proactive management. The Safeguard Warranty can be extended to up to five years to fix costs across the machine's lifetime and there are three years of routine servicing included in the purchase price of an Axial-Flow machine.
"The reputation of Case IH and its dealer centres around customers' expectation of premium service to match the equipment they purchase," said Peter Friis, Case IH head of combine business Europe.
"Safeguard Connect is the next level of our commitment to support the equipment we supply long after a sale is made, allowing farmers to focus on farming, providing a standard of service that helps maximise reliability and productivity, and provides support with the least possible impact on operations, to help minimise operating and ownership costs and protect customer investment. Safeguard Connect will be standard on all Case IH Axial-Flow 250 series combines for 2023."