West Midlands and mid-Wales dealership Rea Valley Tractors will become a New Holland dealer from the 1st November 2022, while continuing to supply products from JCB, Kuhn Farm Machinery and other leading manufacturers.
It's a significant change for the company, which operates four branches across Shropshire, Staffordshire, Cheshire, parts of Lancashire and mid and north Wales, as well as employing 130 staff.
Steve Petford, managing director, said: "In discussions concerning the long-term development of the company, the options presented by our current tractor supplier effectively involved either down-sizing or selling the business, scenarios that were emphatically opposed by RVT's Chairman and main shareholder Simon Clarke, not least because of the impact on jobs."
"Instead, we have taken an alternative route, taking charge of our own destiny by successfully negotiating to take on the New Holland territory for tractors and harvest machinery across an area that is larger than the one we have today, and also an extended JCB territory that will include Cheshire from 1st January 2023."
The company will continue to support customers with repairs, routine servicing and parts for the John Deere products they have sold, and is in the process of establishing new depots which will be announced in due course. It has also applied for planning permission to enhance its Shrewsbury depot, with new buildings to double workshop space and improve working conditions, provide technical training and covered storage for used machinery.
RVT chairman, Simon Clarke commented: "This is a new dawn for Rea Valley Tractors. After 38 years, we are really excited by the opportunity not only for our business but customers alike by supplying and servicing machinery from world-class British manufacturers. Combined with our skilled workforce, knowledge of the area and drive to move our business forward, the future is tremendously exciting."
He continued "The decision to change RVT's main franchise has not been taken lightly, but we were determined to protect the jobs of our dedicated staff by securing a profitable long-term future for the business. We look forward to sharing our plans with you in the coming months."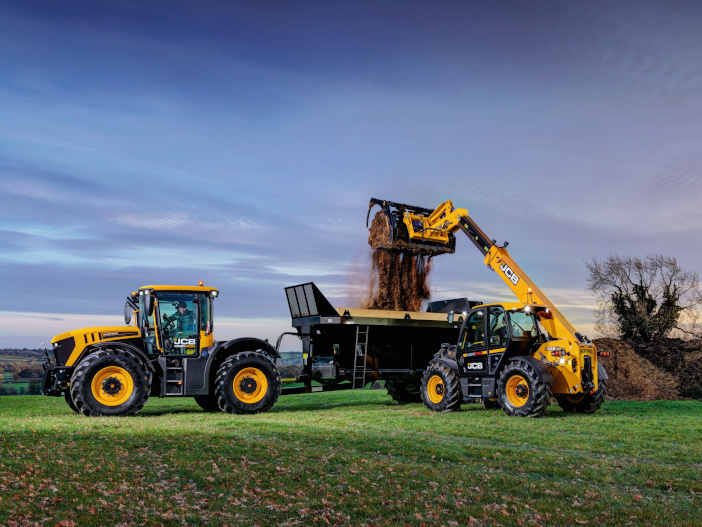 Investment and territory expansion for JCB franchise
Part of the changes at RVT includes transforming the Sudbury branch into a dedicated JCB Agriculture sales, service and parts centre. In conjunction with this, from January 2023 the company will expand its JCB area into Cheshire from new premises.
Both will strengthen the dealer's 15-year relationship with JCB. Experienced JCB-trained technicians will continue to provide local support from all the company's branches, with a comprehensive parts stock maintained at each location.
JCB Agriculture managing director John Smith said: "The RVT management team has ambitious plans for the growth of JCB product sales, especially for Fastrac tractors, which have been constrained to some extent by other franchise considerations.
"As other franchise changes take place at RVT, it is very timely that the organisation expands its JCB territory coverage into Cheshire and develops a dedicated JCB facility at Sudbury."
John Smith added: "We would like to thank the team at John Bownes for the past six years of dealer sales and service support."
Steve Petford, RVT managing director, said: "During discussions on our future plans for RVT, retaining the JCB Agriculture franchise was always a key priority – after all, it's a world-class manufacturer right on our doorstep.
"As a large Midlands-based business ourselves, we have always been immensely proud to represent JCB and expand our relationship; transforming our Sudbury branch to a dedicated JCB hub is a clear illustration of that. We are also delighted that JCB has given us the opportunity to expand our territory.
"We have a very strong record in supporting our customers across our existing territory and we are thrilled to be able to extend this expertise to JCB customers in Cheshire from 2023."