Wessex Sussex based Yeowart Agricultural is the latest dealer to take on the McCormick franchise. From its premises at Tyes Cross Farm, Sharpthorne, near East Grinstead, the Yeowart business is now the McCormick main dealer for the counties of East and West Sussex and Surrey and says that the range up to 310hp is perfectly suited to its spread of farm types and sizes.
In addition, the area is home to a sizeable number of fruit and vegetable units, as well as a significant sports turf and amenity sector, well-matched to the brands lower horsepower and specialist models.
"The change to McCormick has been a swift but smooth one, and we are really pleased with the support shown to us by our customers and provided by the UK McCormick team," says dealer principal Lewis Yeowart, the third generation to play a part in the family business, today operated alongside his father David.
"We're well underway with the switchover, with parts stocks in place, service training planned and our sales team up to speed on the McCormick range. We already have retailed our first tractor with many more on quote.
"It's good to work with a family-owned manufacturer which has clearly been working hard and investing heavily in developing its tractor ranges. ARGO's cab design, in-house axles, its transmission offering including CVT, and its high-quality outsourced components such as ZF transmissions and FPT engines, means I think we have something to offer every type of customer we deal with.
"As a family business, much like that of ARGO Tractors, we're excited to be working with McCormick and look forward to making investments in tractor stock, service and parts support, and our Tyes Cross Farm depot."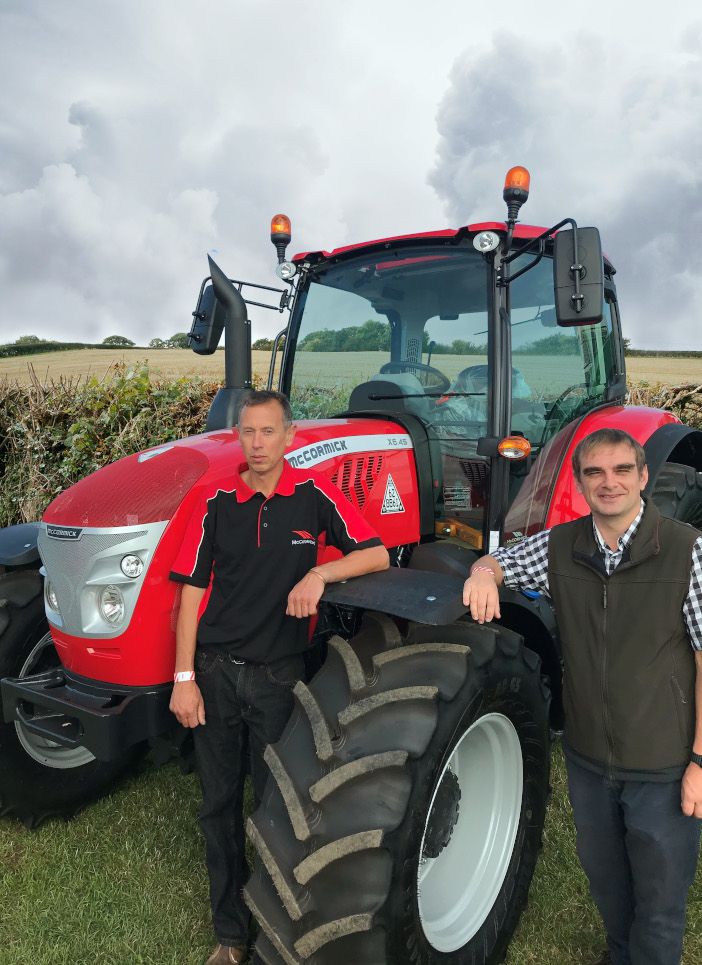 The business was established in 1951 as an engineering firm in Redhill, Surrey by Brian Yeowart and evolved into steel stockholding and processing. In the process, it moved to larger premises and ultimately employed more than 100 members of staff.
In 2002, the family shareholders made the decision to sell the stockholding company. This was followed up in 2007 when the firm purchased a local dealership where Lewis had worked as a service engineer.
The company announced its new franchise at the Edenbridge and Oxted Show in late August. Lewis explained that the response from existing and potential customers was enthusiastic.
"We have a very loyal customer base and we're really pleased with the interest in McCormick tractors from long-term customers. In addition, though, the tractors gained a lot of attention from potential new customers for our business, ranging from owners of large small farms to those who operate smaller units, fruit farms, turf-based facilities and equestrian enterprise owners.
"We have a dedicated, experienced team of five service staff who have been looking after customers in Sussex and Surrey for many years. Along with our sales and parts teams, they are looking forward to supplying, servicing and supporting local tractor users with what we're convinced is an excellent new franchise."