The Blue Force Club is throwing out an open invitation to all exhibits that cover the club's remit for this year's Newark Vintage Tractor and Heritage Machinery Show. Fordson, Ford and New Holland tractors and conversions, as well as Ford trucks, will all be welcome.
Normally the club has a series of themes on its large stand at the show but following the Covid-19 pandemic and the lack of shows for over a year, it has decided not to specify a particular theme in a big to encourage as many people as possible to take part.
"Last year's cancelled show would have seen the Fordson E27N Major celebrate its 75th year," said Jonathan Whitlam, club spokesman and magazine editor. "This time around marks the 70th anniversary of its replacement, the E1A or 'New Major' which was introduced back in 1951."
The tractor redesigned the concept of the Fordson and was virtually new from the ground up. It featured a new sleek and modern styling, which concealed a new type of engine available in either petrol, TVO or diesel variants. The E1A was a huge success and its design was gradually improved over the years with the Diesel Major, Power Major and Super Major versions before bowing out in 1964.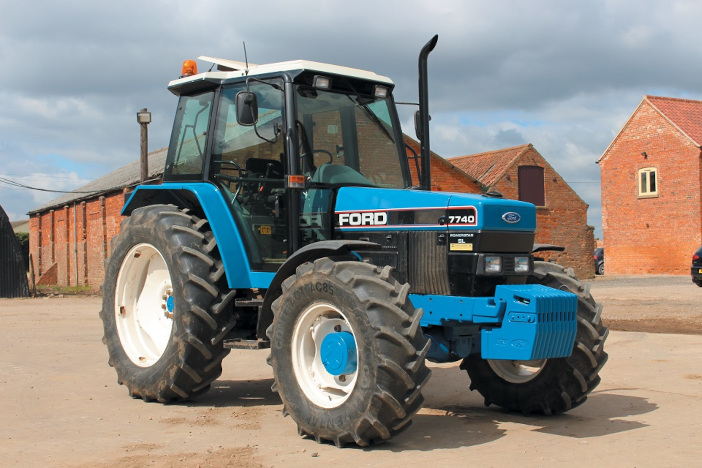 Other celebrations from the Ford stable include 50 years since the Ford 7000 which was introduced in 1971 and was the first successful, mass-produced turbocharged tractor to be built in Britain. The Series 10 is also celebrating 40 years since its introduction, running from the 44hp 2610 up to the 103hp 7610 and 7710. These would be the first Ford tractors to feature the synchromesh gearbox.
Ten years later it was replaced with the Series 40, which would be the last tractor range introduced by the Ford Motor Company, following the Ford New Holland division being sold to Fiat the same year. It is now also 25 years since the first proper New Holland tractors were launched back in 1996. These L/35 and M'60 machines were sold in either Fiat terracotta or Ford blue.
Despite not specifying a theme, there will be several of the aforementioned tractor models in the Blue Force display in the John Eastwood building at the Newark Vintage Tractor & Heritage Show on the 13th and 14th of November, as well as in the vintage competition classes.
To book tickets or for more information go to www.newarkvintagetractorshow.com