The fourth Cheffins' collective sale of 2021 will see a series of classic and vintage tractors, cars, motorbikes and collectors' items on offer on the 23rd of October at the Cheffins sale ground at Sutton, near Ely. The sale is anticipated to raise between £800,000 and £1 million from more than 1,500 lots at what is Europe's largest auction of its type.
Amongst the tractors, the lot with the highest estimate is a 1915 Overtime Model R tractor which is believed to be one of the oldest working examples in the UK. Originally imported in 1916, the Overtime was the British name for the American-made Waterloo Boy. This example was found in an abandoned state by the present owner in 1959 in Farnham, Surrey, and has since undergone a major restoration, being used in over 120 ploughing matches and exhibited at 200 shows. It is now set to sell for between £30,000 and £35,000.
Also available in the tractor section is a 1953 David Brown 50D tractor, which has been fully restored and has an estimate of £25,000 to £30,000, and a 1963 Roadless Ploughmaster tractor which has had only two owners from new and has an estimate of £35,000 to £40,000.
The vehicle section also has a varied catalogue, with a 1919 3,048cc Belsize 1/20 Open Tourer which has an estimate between £25,000 and £30,000. This example, with the registration number SV 9204, was the first motor car built by Belsize Motors Limited at the end of World War One and was widely advertised and demonstrated throughout the year as the company's new post-war model.
It was acclaimed by leading automotive magazines and this prototype was then used for the model which went into production in 1920. This example was registered to a private owner in 1921, before being purchased by Whitakers Chocolatiers in Skipton in 1966 and painted a chocolate brown colour. The bodywork has since been changed to green and black and the car was bought by the current owner in 2014.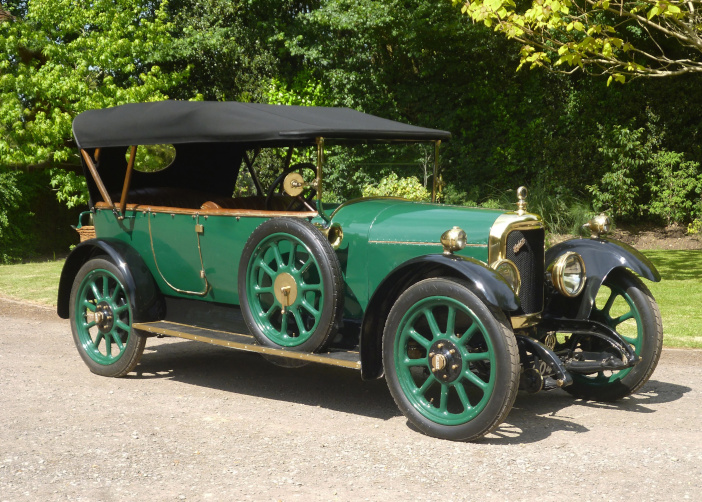 Other cars in the section include a 1950 1,600cc Land Rover Series 1, which has been with its current owner for 17 years. It was used for filming in the second series of Heartbeat and has an estimate of £14,000 to £16,000. There is also a 1967 Morris 1000 Pick-Up, with an estimate of £8,000 to £10,000.
The motorcycle section includes a series of early examples, including a 1937 499cc Norton Model 18 which is part of a private collection where it has been held since 1995. It has an estimate of £8,500 to £9,500. There is also a 1928 596cc Scott Flying Squirrel which has been in the same family for three generations and is offered in good condition with an estimate of £6,500 to £8,500. There is also a 1966 649cc Norton 650SS motorbike with an estimate of £5,500 to £6,500.
Dominating the collectors' items is The Pooley Collection, which could make up to £65,000 in total. The collection has been kept by a Mr Alan Pooley, a car body finisher from Norfolk, was amassed over 20 years and includes over 60 restored and unrestored two-gallon petrol cans, over 250 early oil cans, oil pourers, cycle oilers and a petrol pump. It includes a number of rare examples, including a Racing Shell can which was only in production for one year in 1930 and is expected to sell for between £400 and £600.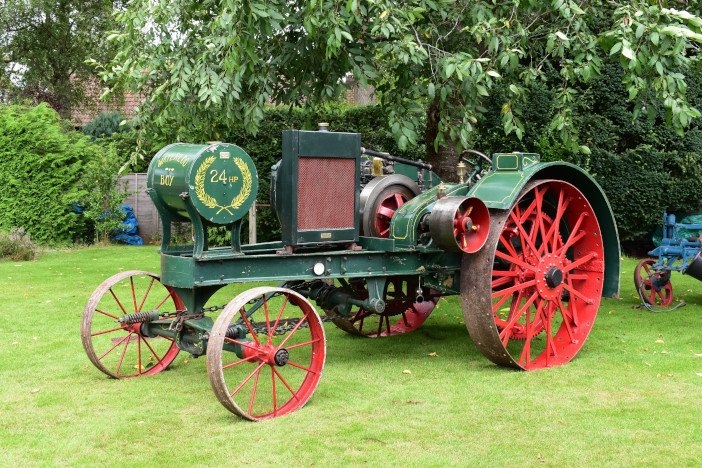 Oliver Godfrey, director at Cheffins, said: "We are looking forward to welcoming enthusiasts from far and wide for our fourth and final collective sale of 2021. This year has seen some stellar prices paid for classic and vintage tractors, with a number of record prices smashed as the market continues to go from strength to strength. This particular catalogue includes a whole host of desirable tractors, with both fully restored and project machines on offer. There is also a series of interesting classic vehicles and also motorbikes, and the Pooley Collection will be popular with the scores of petroliana collectors who are currently active in the market."
The sale will take place on the 23rd of October at the Cheffins Machinery Sale Ground, Sutton, and will welcome live bidding as well as bidding via telephone and online. For more information go to www.cheffins.co.uk