More than 130 classic tractors, commercial vehicles, motorbikes and collectors' items will go on sale on Friday the 21st and Saturday the 22nd of July at the Cheffins Vintage Sale.
Highlights include a refurbished 1975 Ford 7000, unused for the past 20 years, which has an estimate of between £15,000 and £18,000. Alongside this is a Marshall Model M, with the same estimate; a 1949 Field Marshall Series II Contractors, predicted to sell for between £10,000 and £12,000 and a Field Marshall Series II, £9,000 to £11,000.
All of the above have come from a single-owner collection in Northamptonshire. Other highly collectable items include a 1967 Ferrari 76 articulated tractor, which has just over 2,000 hours on the clock, and a 1988 Lamborghini tractor which has been barely used.
The sale will also see more than 60 vintage and collectors' motorcycles, consigned from private enthusiasts across the UK. These examples range in age from the 1920s to the early 2000s, with a particular highlight being a 1978 Moto-Guzzi Le Mans MK1, which has an estimate of £10,000 to £12,000.
An unusual piece is the 1922 Ford Model T Wireless Repair van from Suffolk, which was first registered in Maidstone, Kent and was purchased in 1928 by the Pennel Bros as a Laundalette, before being converted in 1936 as a repair unit. It retains the original Pennel Bros livery and has an estimate of between £15,000 and £16,000.
Oliver Godfrey, head of the Machinery Division at Cheffins, said: "The July catalogue sees something for everyone, with rare and unusual collectable tractors for the true enthusiasts, through to some excellent paddock tractors. With both refurbishment opportunities and beautifully maintained examples, there is plenty for buyers to choose from with estimates ranging from £2,000 to £40,000.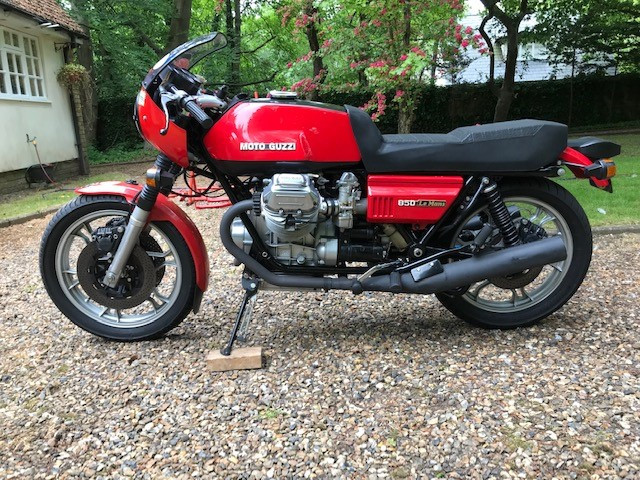 "The motorcycle section also continues to go from strength to strength, and this sale sees a particularly strong consignment of fantastic bikes from all periods and to suit all budgets. The results of the April Vintage Sale go to show that pockets are still deep for the best in class of vintage tractors, motorbikes and automobilia, and that buyers continue to seek out that next best piece for their collections."
The sale will take place at the Cheffins Machinery Saleground, Sutton, with literature, models, bygones and more being sold live and online on the 21st, and machinery and vehicles going under the hammer on the 22nd.
For more information go to www.cheffins.co.uk