On the 7th and 8th of February, the Low Carbon Agriculture Show will return to the National Agricultural Exhibition Centre (NAEC), Stoneleigh, aiming to help farmers and landowners to meet the challenges of producing more domestic, climate-friendly food and energy.
The announcement comes as the government issued a renewed food strategy and the British Energy Security Strategy pledges to develop a more self-sufficient energy system, with 95% of British electricity being low carbon by 2023.
New conference sessions will focus on enhancing biodiversity, transitioning to regenerative farming, niche crops and managing energy use. Separate sessions will also look at decarbonising UK heat and power and maximising returns from existing clean energy assets.
A policy workshop will also give visitors a chance to quiz experts on agricultural, energy and environmental policy has also been added.
Event director, David Jacobmeyer, has created a programme to reflect the pertinent issues faced by farmers. "Energy and input costs continue to rise and focussing on the question of food or fuel is not helpful. The big challenge is how we sustainably increase the demands for food, ensure energy security in the UK and look after our water, soil and air quality."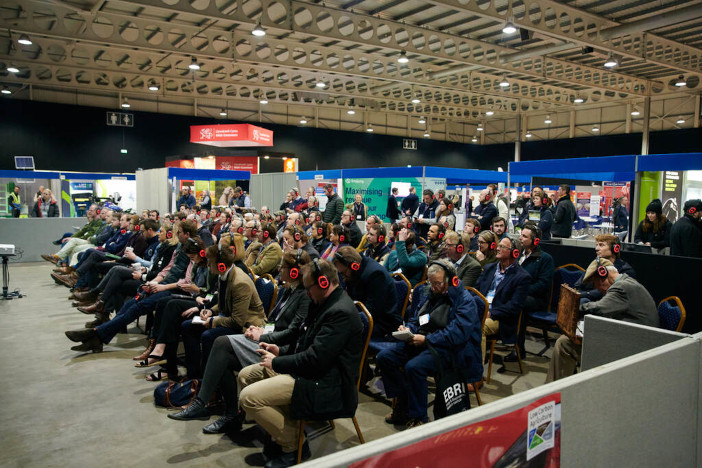 The event is held in partnership with the NFU and the Country Land and Business Association and incorporates four expos including the 'Environmental Business Expo', 'Farm Technology Expo', 'Energy Now Expo' and 'Low Emission Vehicles Expo.'
NFU deputy president, Tom Bradshaw, said: "The NFU is a proud partner of the show which is rapidly becoming a central event for low carbon farming. At a time when food and energy security are rightly high on everyone's minds, the show provides targeted support for producing climate-friendly food, energy and fibre.
"There is a wealth of practical advice from experts on energy, environment, agri-tech and low emissions vehicles. It is an ideal opportunity for farmers to come together to explore opportunities and build resilient businesses."
Country Land and Business Association director general, Sarah Hendry, said: "The CLA is pleased once again to be supporting the Low Carbon Agriculture Show. This event gathers the most dynamic rural businesses from across the sector, where landowners and industry experts work to tackle the greatest societal challenge, we are facing globally.
"The CLA and our members are working hard to deliver a sustainable, low carbon and diverse rural economy for the future, as we continue on the road to be world leaders in reaching Net Zero."
The event is free to attend. For more information go to www.lowcarbonagricultureshow.co.uk