On the 6th and 7th of April, auctioneers Harrison & Hetherington will hold its latest online sale comprising tractors, machinery, plant and commercial vehicles and including a portion of items on behalf of agricultural contractors Messrs Horsley of Abbeytown Ltd.
The firm is reporting an increased demand for second hand machinery and equipment and has seen a huge surge in demand from purchasers from across the UK, Ireland and beyond.
Some of the key items in the sale include:
Claas Lexion 630 PX14 CKU + C600 header. 2419 Hours.
John Deere 6215R PX18 RCY with front linkage + PTO 5114hrs
John Deere 6155R PX17 PZF with front linkage + PTO 4564hrs
Case 165 puma P018 BDF with front linkage + PTO 5152hrs
Pottinger Torrs 5100 silage box 2895 working loads 267 hrs 2014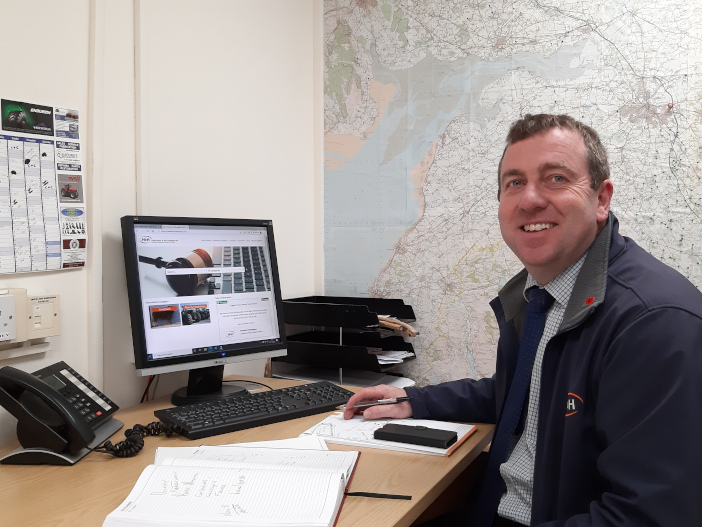 There is also a large entry of implements including rakes, rollers and ploughs.
Commenting in advance of the sale, David Holliday, auctioneer at Harrison & Hetherington's Borderway Centre, said: "We are delighted to include in this sale a wider range of excellent forage and arable machinery and equipment from Horsleys of Abbeytown. The items on offer are of the highest quality and the sale is timed to dovetail with sowing and the start of the silage season. Our online Machinery Sales often see unprecedented demand from bidders across the UK and Europe, and we expect to see similar levels of interest this time around."
Viewing of the items is been held at Borderway Mart, Carlisle from Monday the 4th to Wednesday the 6th of April from 10am to 3pm. Online bidding will start from Wednesday the 6th from 12pm and run until 10.30am on Thursday the 7th.
For more information go to www.harrisonandhetherington.co.uk