Tillage Live, which takes place at Atherstone, Warwickshire on the 14th of September, will include a diverse range of products from Kuhn Farm Machinery.
Working machines will include the Venta 3030 drill, combined with a CD 3020 disc cultivator, the Espro 6000R drill, the Striger 600R strip cultivator, the Prolander 6000, with a TF 1512 distribution head, the Optimer L12000 stubble cultivator, the Performer 4000 Select cultivator and the VML Smart Plough.
The working machines will be joined by additional products on the Kuhn stand, including the Megant 602R, the Maxima RXE maize drill, the Cultimer L300T stubble tine cultivator and the Aero 32.1 pneumatic fertiliser spreader.
Product specialist Edd Fanshawe said: "Tillage Live is a unique opportunity to see a wide range of Kuhn products working, and our team will be on hand to answer questions and provide product information."
"Kuhn has expanded the min-till range in recent years, with wider widths for the Optimer and Prolander. However, we are also focused on providing new solutions for those seeking to plough more efficiently. The VML Smart Plough is an example of how ploughing precision can be enhanced using GPS and ISOBUS to adjust working width, offset, working depth and levelling."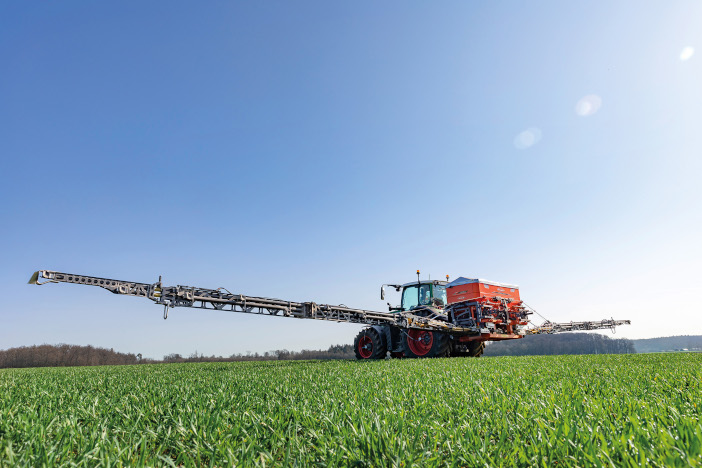 "The drills on show include the lightweight Megant 602R that can be operated by tractors with as little as 150 horsepower. The latest Maxima RXE has electric drive and offers precision maize sowing at 10km/h. The 6m Espro 6000R will be working at the event to demonstrate how the versatile drill can work after the plough, min-till or directly in residues.
"The Kuhn drill range is one of the most comprehensive available, offering diversity for varying farming systems. We will also be demonstrating the 6m Prolander with a TF 1512 distribution head, which is suitable for the shallow incorporation of stubble and mixing in a break crop whilst also seeding the following crop in the same pass."