McCormick has recognised the continued efforts of its UK and Ireland dealers, at its annual pre-Lamma dealer dinner and awards. Held at Birmingham's Crowne Plaza NEC hotel, the awards celebrated a number of new and long-established McCormick dealers who have excelled in sales, service and parts provision.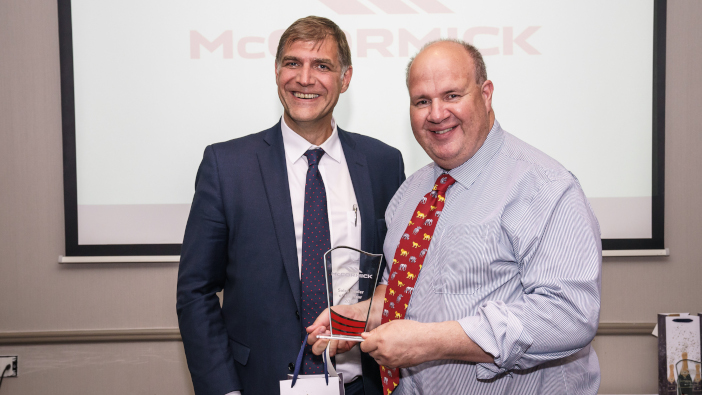 The awards were presented by Simeone Morra, director of corporate business and shareholder of McCormick's parent Argo Tractors, and Franco Artoni, director of parts and marketing, and Adrian Winnett, managing director of McCormick distributor Argo Tractors UK and Ireland.
Sales Dealer of the Year
The Sales Dealer of the Year went to Dingwall-based McLaren Tractors, who were appointed as dealers just over a year ago.
McLaren covers the Scottish Highlands and Islands, and has not only achieved a high local market share but was congratulated for its commitment to stocking and pipeline orders. The company has also made large development in its overall approach to consultative selling.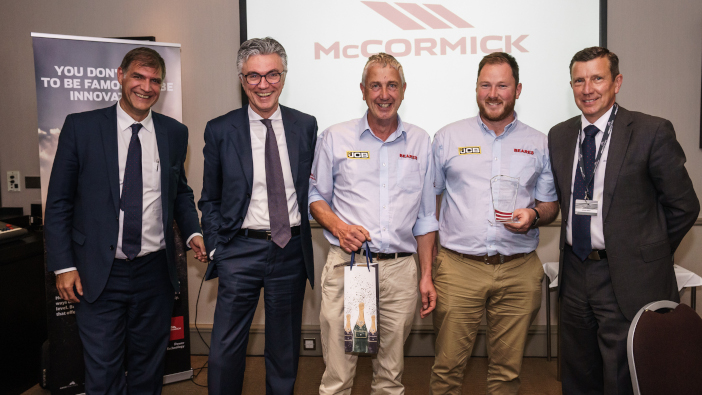 Parts Dealer of the Year
Devon-based McCormick dealer RSM Beares won the Parts Dealer of the Year award; having shown great commitment to both parts sales and the ArgoTech parts support programme, which operates in conjunction with Argo Tractors' partner Granit.
Service Dealer of the Year
Catley Engineering, a firm based in Leicestershire, won the McCormick Service Dealer of the Year award.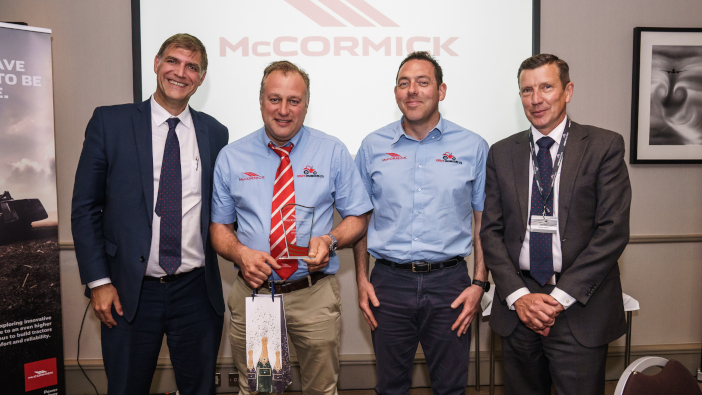 This award recognises Catley Engineering's commitment to high level after sales support through McCormick's service department: from the use of McCormick systems to investment and support of technician development and training. The award also acknowledges the use of the latest technology in fault diagnosis and repairs.
Brand Ambassador of the Year
The Brand Ambassador of the Year award was a new entry for McCormick's dealer awards. This award acknowledges a dealer's dedication to the marketing of the McCormick brand, as well as their own – via website, social media, and branded premises and vehicles.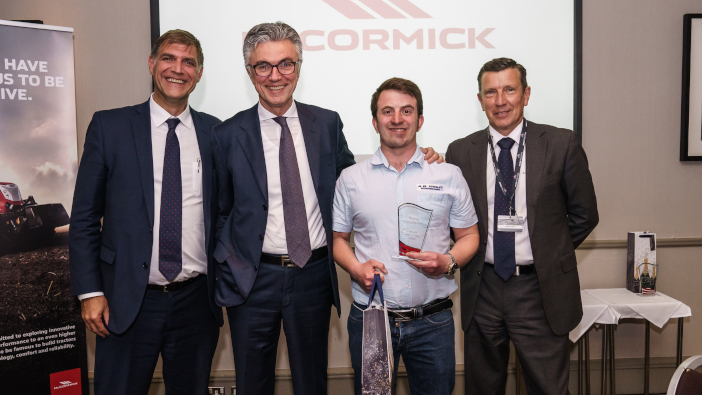 This year's Brand Ambassador of the Year went to AB Wight Engineering, which is based in St Boswells in the Scottish Borders.
Dealer of the Year
The overall McCormick Dealer of the Year is an award given to the dealership that is an excellent representation of McCormick across all areas of the business. This year the award was given to the Shropshire-based HJR Agri Oswestry.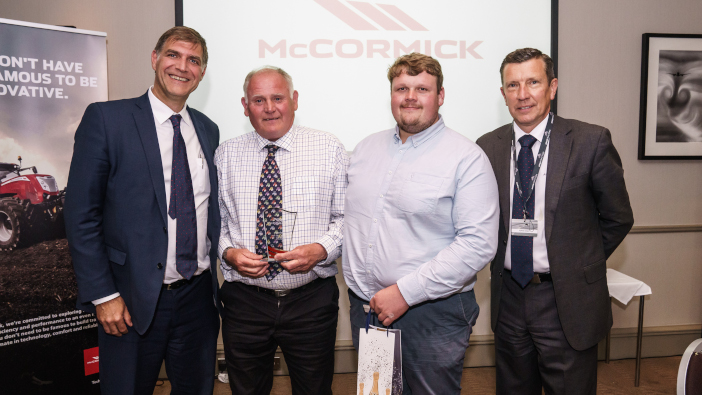 Commenting on the awards, Mr Winnett said: "Despite the challenges of the pandemic, our dealers continued to support our customers as localised food production became key to helping support the nation during this challenging time."
"I am delighted we were once again able to meet with our dealer partners face to face and recognise their commitment, especially during LAMMA 2022, a key event for McCormick with a huge amount of new products, including the X7 SWB and X6 HD tractors, being launched."