Taking place on the 29th and 30th of March, the World Biogas Expo 2023 will see New Holland and Bennamann join together to showcase the production model of the T6.180 Methane Power tractor.
The tractor has recently been updated with the Dynamic Command transmission and a larger T7 Methane Power LNG prototype was recently announced by the company, supported by the Bennamann infrastructure.
Mark Howell, New Holland Agriculture alternative energies global product manager said: "We are excited to take part once again in the World Biogas Expo, which is the most important global event related to biogas technologies. We have been investing for a long time in biomethane and we still believe this is currently the best possible solution to provide our customers with more sustainable and efficient products for their farms.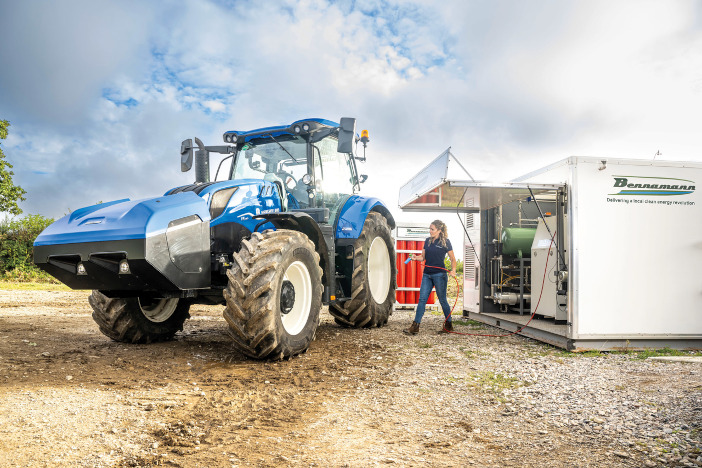 "This is the reason why being at the Expo is so important to us, as a way to contribute to the better development of research on this theme and as a way to create a bigger network and awareness around the biogas technology industry."
Commenting on the collaboration, Dr Chris Mann, Bennamann's chairman and chief technology officer, said: "Synergies between our two companies in our commitment to clean energy and helping farmers drive down emissions are clear. CNH Industrial's recent investment in us will help our joint aspirations to become a reality through the accelerated scale-up in the deployment of our integrated technologies worldwide, dramatically changing the environmental credentials of livestock agriculture."
The next step for the companies is the development of an Energy Independent Farm, utilising waste and biomass to produce fuel, not only for heating and electricity but to power on-farm and off-farm vehicles.
The World Biogas Expo is free to attend. To book tickets go to: www.biogastradeshow.com/