The Royal Highland and Agricultural Society of Scotland (RHASS) has announced the 2023 winners of the Technical Innovation Awards, sponsored by Hillhouse Group.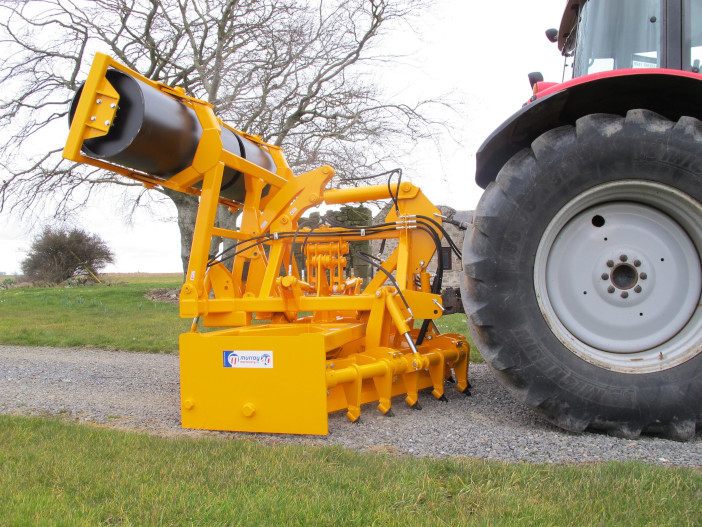 Two gold awards were handed out, both to previous silver award winners for continuous outstanding merit. Murray Machinery Ltd was recognised for its Gravel Road Grader, which has undergone major updates including hydraulically operated Ripper Teeth, a tilting frame, a compactor roller and bolt-on, reversible Hardox edges.
Lely UK was also awarded a gold medal for its Lely Collector 120. Unlike traditional manure scrapers, the Collector vacuums manure for a cleaner floor, protecting the hooves. It also sprays water from the front and back to improve intake and provide additional grip for the animals.
Four silver medals were handed out this year. R Mitchell & Sons received one for the Whitriggs Bale Unroller, enabling the safe unrolling of bales without the need for heavy machinery. It's suitable for use with hay, silage or straw and can handle four and five-foot bales.
Hutchinsons received recognition for its TerraMap system, manufactured by SoilOptix, which uses passive gamma-ray detection to provide high-definition mapping of soil nutrition, texture, organic matter and carbon levels.
The ClipFitter castration and tailing system, conceived by Professor Vince Molony and commercialised by Eadie Bros and Co Ltd, received a silver medal and addresses the challenges of handling lambs more than seven days old. Rings are banned in Scotland, but these clips can be used with no needles or drugs required.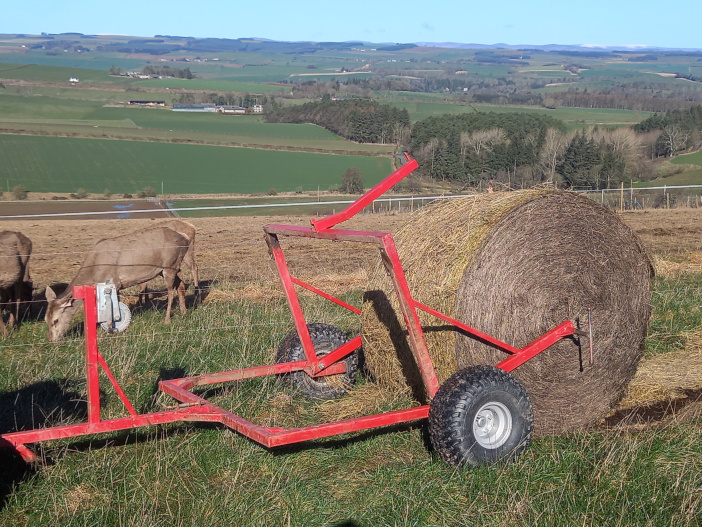 Water Fuel Engineering Ltd was awarded for its HydroGen system, which produces a gas mixture of hydrogen and oxygen, said to improve engine performance and reduce emissions when used as a fuel additive. It can be installed on both diesel and petrol engines and even moved between vehicles.
Three certificates of commendation were handed out this year. The first went to Powerwasher Services Ltd for its Plantmaster Electra Power Washer, which uses electricity to produce continuous hot water at a continuous temperature. Dr Lynsey Melville and Eilidh Geddes, of the Moredun Research Institute, were also awarded for the FEC Check for the sustainable control of roundworms in sheep.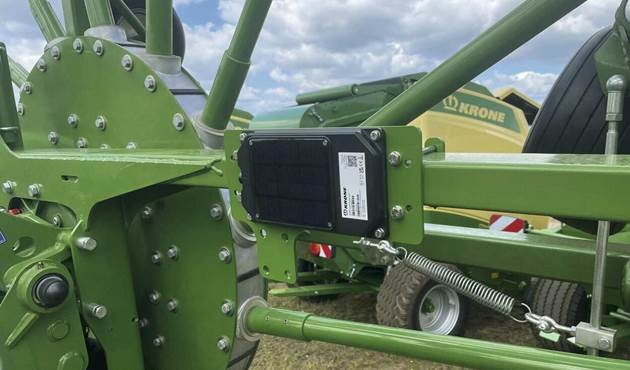 Krone UK was the final recipient, for its SmartConnect Solar – a self-sufficient telemetry unit that integrates simple machines into a digital data management system.
RHASS chief steward of technical innovation, Christo Shepherd said:  "Congratulations to all the winners of this year's Technical Innovation Awards. It is fantastic to witness the incredible strides that have been made in the agricultural sector as well as the commitment to innovation and development. These contributions not only set an impressive standard for excellence but also hold the potential to shape the future of agriculture.
"The winners will all be on display this year next to the new Agri Innovation Arena at the Royal Highland Show so please make it a priority to visit this section to view these worthy recipients."
For more information go to www.royalhighlandshow.org