Warrendale Wagyu has announced its intention to double production by 2025 as the market continues to grow.
The company currently processes around 130 cattle each week, the equivalent of 105,000 burgers and 18,000 steaks. It has grown significantly since 2018 and is now looking to increase the number of farmer partners.
Plans were outlined at the company's inaugural two-day conference in May, with many delegates coming from the 500-strong network of farming partners. A large focus was placed on the robustness of the supply chain, which has been a key part of the first five years, but managing director Tom Richardson also outlined efforts to improve quality even further.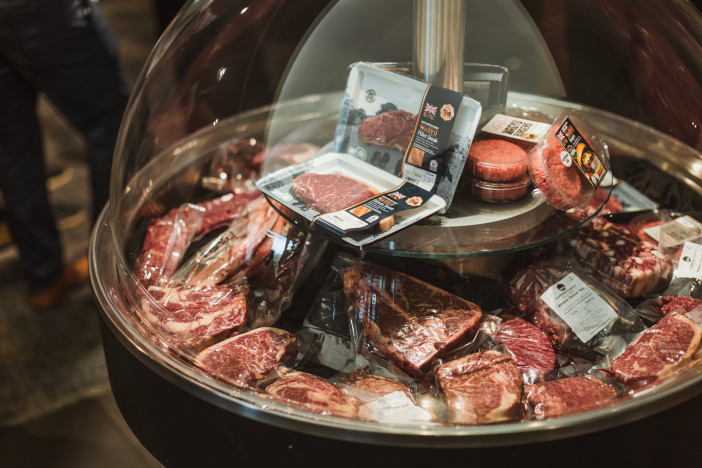 He said: "The conference was a great opportunity to further cement the British Wagyu industry and bring people together who all have the same vision for the sector.  British Wagyu is the fastest-growing breed in the UK – up 30 per cent in 2022 – and we're confident that together we can increase this even further over the coming years. Ultimately, our goal is to protect the premium quality whilst growing the full supply chain sustainably and this was our opportunity to be completely unified on this with all our partners and customers. It was also great to welcome a number of international delegates"
The company is now delivering between 200 and 500 parcels each week as part of its home delivery service, with more than a quarter of customers being 25 to 34 years old. Warrendale Wagyu is reportedly gaining exposure with the TikTok generation by selling the meal, not the meat.
The conference was held in partnership with British Wagyu Breeders Association and Wyndford Wagyu. At the event dinner, more than £8,000 was raised for My Name5 Doddie, raising money for MND, and the Farming Community Network (FCN).
The British Wagyu Breeders Association also presented its first ever 'British Wagyu Ambassador Award' posthumously to Mike Tucker who was founding chairman of the BWA. The award was collected by his son, Andrew.