The Royal Academy of Engineering has announced the shortlist for the 2022 MacRobert Award, the UK's longest running and most prestigious award for UK engineering. Notably, a precision farming system has been shortlisted alongside a dialysis machine that can treat kidney patients at home and electron scanning microscopy to understand materials down a nanoscale level.
Intelligent Growth Solutions' vertical farming system is designed to de-risk the agricultural industry, which is facing an ageing population and an uncertain future. It's said to blend engineering, crop science and agronomy to manage inputs for crop growth, flavour and longevity.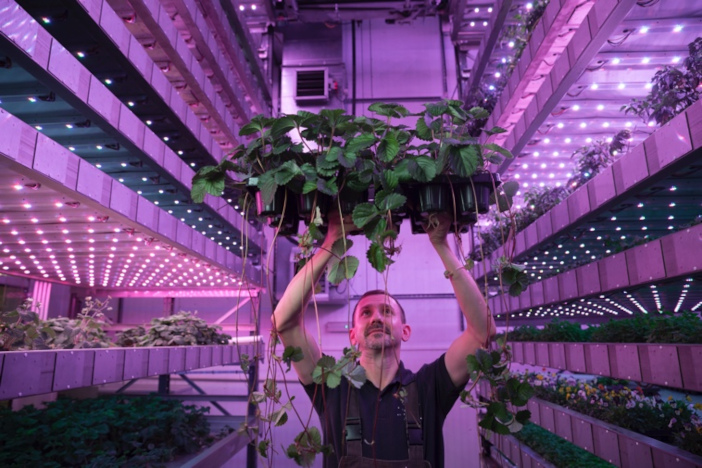 It houses towers of crops within an enclosed structure, which controls all aspects of the growing environment – light, temperature, humidity, irrigation, nutrition and even air consumption while ensuring there is no water wastage throughout the cycle. This level of control is said to support farmers by de-risking the early stages of cultivation and supporting plant diversification through high-density, high-value indoor crop production.
The technology can also support reforestation through germination and the early growth of saplings.
The winning team will be announced at the Royal Academy of Engineering Awards Dinner on the 12th of July at Leicester Square's stunning new sustainably designed and engineered hotel, The Londoner, and will receive a £50,000 prize.
Professor Sir Richard Friend FREng FRS, chair of the Royal Academy of Engineering MacRobert Award judging panel, said: "Engineering has a key role to play in combating the greatest challenges of our time – from climate change to driving a sustainable healthcare system through the COVID-19 pandemic and into the future. The breadth of the 2022 MacRobert Award finalists shows exactly that, from innovative healthcare technology that has reduced the strain on the NHS, to vertical farming with zero water waste and a step-change in electron microscopy that is revolutionising research and innovation across a variety of sectors.
"The global impact these vibrant and creative innovations have already had on their respective sectors and society at large is cementing UK engineering's leading role on the world stage. It goes to show quite how far-reaching UK engineering now is, something that will only continue given the world-beating talent located right here in the UK."