The Newark Vintage Tractor and Heritage Show will take place on the 4th and 5th of November this year at the Newark Showground. The event is celebrating its 20th anniversary, bringing back many of the favourite attractions, as well as adding a new vintage plant class with diggers, bulldozers and more.
Entries are already open for the competition classes, with vintage enthusiasts able to enter their machinery until the 13th of September. Previous years have seen more than 1,000 vintage tractors, implements and commercial vehicles entered. This year, the organisers are hoping to attract exhibitors who attended the very first event.
"It is an opportunity to gather, reminisce about previous shows and celebrate the show's success over the years," said events and development manager Elizabeth Halsall.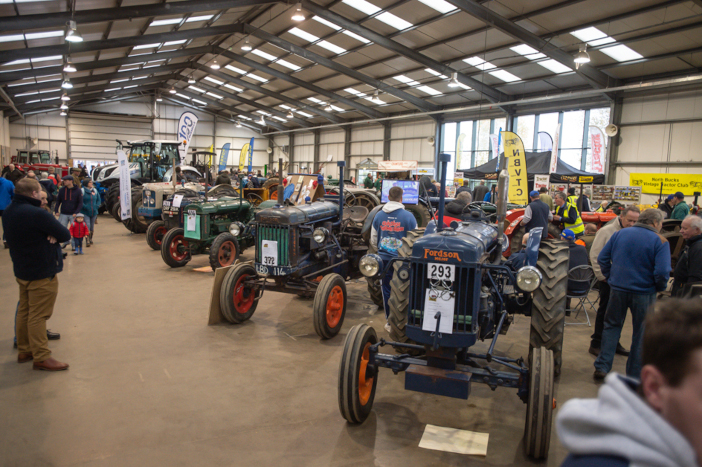 As well as the show's anniversary, a series of anniversaries will be celebrated at the event. This includes the centenary of the row-crop tractor, including the iconic Farmall model which was introduced in 1923.
It's also the 90th anniversary of ERF Trucks and Atkinson Trucks, and the Marshall Club will celebrate 175 years since William Marshall started the business. The club will have a display of early stationary and steam-powered engines, as well as later diesel tractors.
"Marshall's products ranged from steam engines and threshing machines to diesel road rollers, diesel tractors and Track Marshalls," said Ian Palmer at the Marshall Club. "The last products were made in the 1990s."
Another major milestone is the 75th anniversary of the Landrover Series 1, which have its own class according to Mrs Halsall. "The Newark Vintage Tractor and Heritage Show is a great opportunity to showcase heritage tractors, vehicles, plant and machinery, get together with fellow enthusiasts and visitors, celebrate its past 20 years and look forward to many more."
For more information go to www.newarkvintagetractorshow.com