With over 40 years of experience and knowledge of the agricultural industry, UPU Industries, the company behind the highly successful Farmers range, has used the most innovative technologies to create a new premium netwrap – Supercover, their latest in a range of reliable crop packaging solutions.
As the only indigenous manufacturer of netwrap in the United Kingdom, Northern Ireland-based UPU Industries is a family-run business that currently exports products to over 35 countries worldwide, including the United States, Australia New Zealand, Peru, France and Poland. The company also operates a manufacturing site in Kansas, USA.
UPU's new Farmers Supercover is a highly robust netwrap providing full coverage and a perfect spread on the bales, each and every time – vitally important to ensure enhanced protection. Alongside being competitively priced, Supercover provides guaranteed length and UV protection to safeguard your bales throughout the season.
Sales director, Gary Millar, gave us a run-down of the new product and its benefits for baling performance: "Our R&D team really understands farming and the issue which farmers face today. Together, they've worked extremely hard to bring the agricultural community a high-quality, premium netwrap that provides full coverage, every time – by covering the whole bale, you can minimise losses while maintaining the bale's shape.
"Supercover is a resilient, high quality product built at an affordable price to give our customers the perfect bale."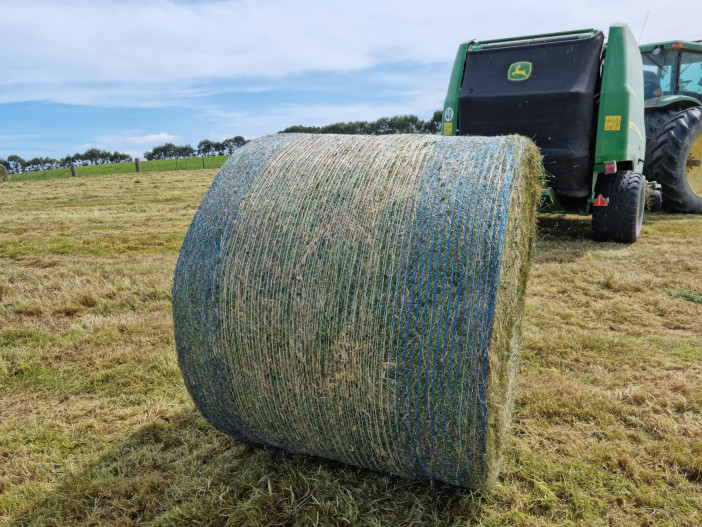 The new product has also proven popular with customers and distributors this season, as Quinn's wholesale business manager, Larry Coogan, explained: "Farmer's Supercover Netwrap is a new product we are stocking this year which is selling very well in the marketplace. The quality of this product is brilliant, and it provides full coverage over the bale. For such a superior branded product, the price is very competitive, and we would have no hesitation in recommending Farmer's Supercover Netwrap this season."
UPU Industries is also giving you the chance to win £500 worth of Supercover! To enter, email [email protected] with your name, address and contact number, alongside quoting 'FARM CONTRACTOR MAG' in the subject line, terms and conditions apply.*
For more information on UPU Industries products and to find your nearest Supercover distributor, please contact UK sales manager Simon Hickey on +44 (0) 7885 672 883 or visit www.upuindustries.com/eu/
*Winner will be chosen at random and delivery organised through the winner's local distributor. One entry person; entries open to residents of the UK only and entrants must be 18 or over. No cash alternative will be offered.