Addressing growing concerns around mental health awareness within the farming community, heightened by the challenges of Covid-19, team members at animal feed businesses ABN and KW Alternative Feeds are striding out to make a difference, while helping raise funds for the Farming Community Network (FCN).
Combining the opportunity to enjoy daily exercise allowances while blowing away the cobwebs at the start of 2021, ABN and KW employees have been working together to cover a 5000-mile virtual walk between all KW and ABN sites, while donating £1 for every mile walked in a joint Connet & care initiative.
The companies have also provided Q&A sessions for team members with a mental health first aider, helping to further understand the importance of mental health within the workplace and outside.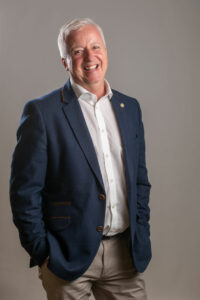 "Now more than ever, it is vitally important that we support the mental wellbeing of everyone in our agricultural industry who have done so much to keep Britain fed," said Simon Heath, managing director of AB Agri's Compound Feed Business.
Farming has long been associated with concerns around mental health, with isolation often intrinsically linked to the nature of a rural industry. This is why the two companies chose FCN when planning their fundraising campaign.
FCN is a voluntary organisation and charity that supports farmers and families within the farming community. It provides support on personal and business-related issues, through a network of more than 400 volunteers across England and Wales. It also runs a confidential helpline.
Over the last year, FCN has seen an increased percentage of its calls contain a mental health issue, such as stress and anxiety.
Alex Phillimore, marketing and communications manager with FCN, said, "FCN welcomes this fundraising initiative during this challenging time for those living and working in farming communities. With heightened feelings of isolation due to Covid-19 restrictions, projects that help to raise awareness, provide mental health training and encourage people to come together as a community can make a positive impact.
"Many farmers will need support in the coming months and years in adapting to change and planning ahead. Our FarmWell website (farmwell.org.uk) is a great, free resource to support business resilience and personal wellbeing. FCN is here to listen, support and connect those in need in the farming community with appropriate help."
With the agricultural sector taking on the twin challenges of a global pandemic and Brexit, it is crucial that people who have provided such a solid foundation for the country have access to the support they need, Mr Heath said.
"As an industry, it is important we need to be looking after each other during these challenging times. We truly value the work of FCN in helping to provide this network of support, and hope our donations will make an important difference for their work."
More details about the Farming Community Network can be found at www.fcn.org.uk and its confidential helping can be accessed by calling 03000 111 999 or emailing [email protected].