Farm Contractor & Large Scale Farmer is excited to announce the first episode of Machinery Matters, a new monthly podcast that brings you the latest news and industry updates and takes a deeper look at some of the key topics going on in agriculture.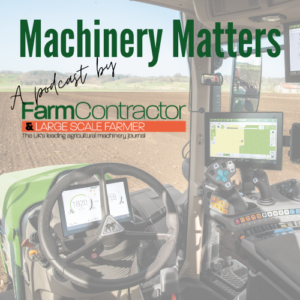 This month our machinery editor, Matthew Tilt, and digital and social editor, Lydia Turner, speak to Michael Ives from Claas UK about the latest updates to the CEMOS for Tractors operator assistant system, and the benefits it can bring to users.
Also in our inaugural episode, we talk to Merlo UK's Emily Traverse, who has spearheaded a campaign to promote the work women do in the agricultural industry. She explains her own experiences within the industry and what prompted her to start the Women in Agriculture and Construction campaign.
The Machinery Matters podcast is available on all major platforms and can be found here.