2021 marks the 150th anniversary of Pöttinger's establishment. The Austrian manufacturer has operated since 1871, set up by an artisan blacksmith whose first product, a fodder cutting machine, set the bar high.
The early range also included fruit mills, fruit presses, flour and grain mills, as well as silage and fodder choppers. In 1927, a fruit and grape mill was patented with the name 'Alkohol', and the portfolio was constantly extended with presses, circular saws and shredders.
As the range grew, Pöttinger machines became well know across Austria and by 1950, demand was such that serial production of swath rakes and hay loaders started. By this time, the company has also extended into beet and potato harvesters, trailed rollers and various manure spreaders.
Under the motto 'Make Life Easier' the company also developed brushwood chipping machines for forestry farmers, which acted as a springboard to export markets.
The Green Range
The company became increasingly involved in grassland equipment for mountain farmers. The first of these was a motor mower that could be used on gradients up to 80% and further development led to a conveyor rake for work on steep ground.
Based on a hay loader, Pöttinger then introduced loader wagons, the first of which was the LW 14 Pionier with a load capacity of 14 cubic metres. It was offered without a chopping system for loading long stalks of grass and was followed by a machine with a knife bank, feature two to six knives.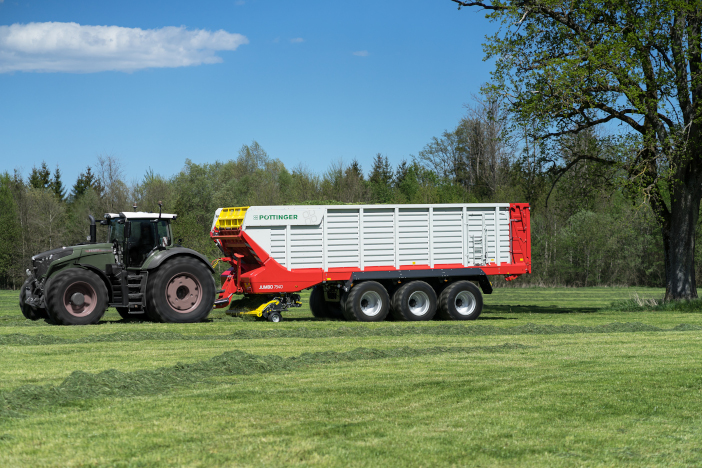 The third development was a loader wagon with a large chopping system, combined with rotor beaters for unloading. Since then, loader wagons with the name Trend became popular across Europe and these were followed by the Jumbo high-performance wagons in 1999.
During the 1960s and 70s, maize farming became popular in Europe and Pöttinger took its chopping technology and adapted it to create the Mex maize forager in 1969. Further developments included a new generation of Cat mowers and the grassland range was completed in 2016 with the Impress round baler.
Taking on cultivations
With the acquisition of the Bavarian Plough Factory in Landsberg am Lech, Germany, in 1975, Pöttinger extended its range to offer cultivators (Synkro), ploughs (Servo) and power harrows (Lion).
Seed drills were then added to the portfolio in 2001, following the takeover of the Rabe plant in Bernburg, Germany. The range includes both mechanical and pneumatic seed drills, as well as equipment for mulch drilling. In 2021, the company has now also added rotary hoes, row crop cultivators and tine harrows.
Honour the past, be the future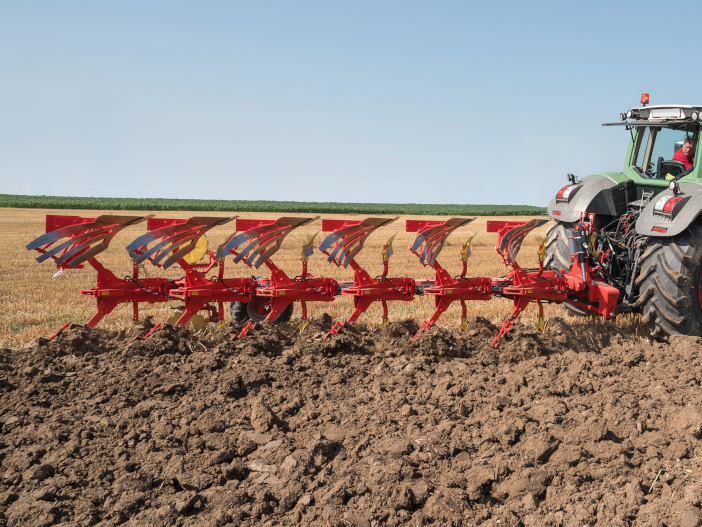 Gregor Dietachmayr, a spokesperson for the management team, said: "We are continuing to carry on the pioneering spirit of our founder. With our proven machines and new developments, we are always at the cutting edge. We have inherited the ability to think in terms of solutions from our predecessors, which is why we can look to the future with optimism. We are very aware of our responsibility towards future generations. As a reliable and sincere partner, we will continue to take on the challenges in the future so that we can meet customer requirements in the best possible way."